We're all a little obsessed with Emery Lord around here so it's no surprise that we're tearing up a little over the cover for her brand new novel, due out next year.
'When We Collided' is a beautiful, emotional read and these quotes prove it. We're pretty sure 'The Names They Gave Us' is going to have us sobbing all over the place again too with its raw, honest story.
But before we even get to the story, we're excited to be revealing the absolutely stunning cover for you all today. And let's just put it out there: it truly is a beauty.
Drum roll please…. here it is!
To snag such a beautiful cover Emery Lord must have legit sold her soul because this is HEAVENLY. What do you think? Let us know in the comments.
---
Will Emery be getting raw and real with her characters again? We think so.
---
'The Names They Gave Us' is due to be published next June but even though there's a long time to wait until you'll see it on shelves, this should be enough to keep you going.
What can you expect from this sob-worthy book? How about love, loss, friendship and faith: all the components to an unforgettable story from an author we think is a total queen.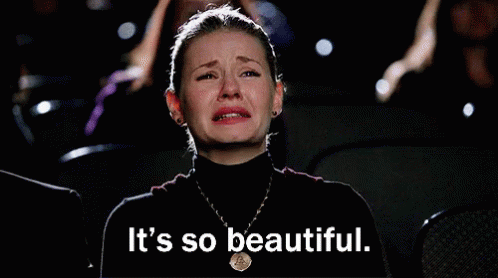 Will you be pre-ordering this one? Let us know down below whether it's quickly made its way to your most anticipated 2017 releases list, because it's sure up there on ours.