We'll have a big time travel tonight. Miley 'before that VMAs performance' Cyrus and her ex-real-life boyfriend Liam Hemsworth starring in 'The Last Song'.
Another night, another box of Kleenex.
18 year-old Ronnie Miller (Miley) has to deal with her parents' devastating split while she's on the edge of a decision: stay a bitter bitch with her dad for the whole summer or learn to forgive and love? Did we mention she's a piano prodigy?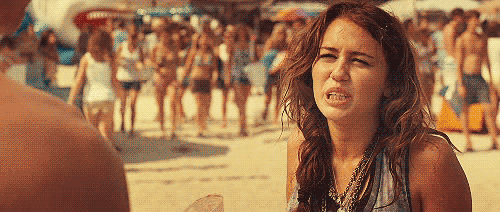 About Liam Hemsworth… Do you think we just enjoy watching a chick-lit movie, eating veggie crisps and cry???

Tonight we press play on 'The Last Song'. To join in is super simple, just head on over to @maximumpop, use the hashtag #SparksWatchalong from 8pm and join in the fun.
We'll also be giving away SIGNED copies of 'The Longest Ride'.