That's right the lovely people at Universal Pictures have just released the official trailer for 'The Huntsman: Winter War' and we are quivering with excitement, okay.
Are you smiling from ear to ear now too? Same.
The film is set in the world of Snow White and The Huntsman but this time reveals an epic battle between Eric and Queen Ravenna.
We actually can't wait for this and we will indeed be playing this trailer on a loop until April when we will be really giddy and the film will be in cinemas.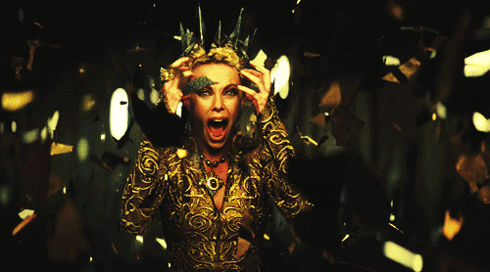 The Huntsman: Winter War is set for release on April 22 2016!