First of all can you even believe that this is the last ever Hunger Games film being made?
Its been three years since the release of the first film and we can't seem to accept the fact that we are already at The Hunger Games: Mockingjay Part 2… We're still trying to catch our breath from catching fire to be honest.
Anyways here's the trailer… (WARNING: Its hella fierce!)
Were you a bit taken back at just how fierce Katniss Everdeen was?
We know know she's always been a bit of a free spirit but she really means business this time doesn't she?
We can't decide how we feel about this. We are excited to see it (obvs) but we also want to cry because this is literally the end of yet another era.
Harry Potter, The Twilight Saga, The Hunger Games. Why are you like this? Can all of our favourite franchises stop ending now thanks.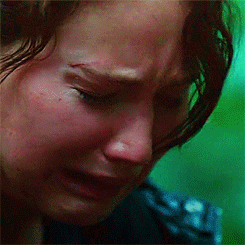 The Hunger Games: Mockingjay Part 2 is set for release in theatres on November 20!