British summer is coming! That can only mean one thing…
Absolutely nothing at all. It's still cold AF.
But do we let that stop us? NO WAY. Especially not when festival season is upon us and first up is Brighton's The Great Escape, which champions new  music with over 450 emerging acts playing over three days.
Never fear because we at MP! have listened to the whole line up and picked out some of the best acts which you will LOVE LOVE LOVE. Check it out:
Al Bairre
These sunglasses-loving dudes hail from South Africa and are reminiscent of an indie DNCE.  (Oh and it's pronounced "Al Bear" if you were wondering).
You probably already know this karate-loving crooner from having toured with Rudimental and featured on a couple of their tunes like 'Rumour Mill'.
But now Anne-Marie is going it alone and she's even released a debut solo single that got shedloads of airplay on Radio 1 earlier this year.
Bibi Bourelly
German-born Bibi is signed to the American record label Def Jam which also is home to Iggy Azalea, Kanye West and Alessia Cara. She's a cool customer for sure, having scored Spotify viral hits with singles 'Ego' and 'Riot' and racked up quite a few views on YouTube. Her debut album is set for late 2016 so she's definitely one to watch. Oh and she also wrote 'Bitch Better Have My Money'.
Bishop
If you only listen to one hand-clapping, confessional trap-soul hybrid ballad this weekend, make it 'River' by L.A. singer-songwriter Bishop.  You won't regret it.
Cloves
20-year-old Australian singer Cloves has been making waves with her melancholy brand of pop. Her angelic voice is destined for greatness, but you saw it first at MP!
Craig David has been experiencing something of a career renaissance with his recent hits 'Nothing Like This' and 'When the Bassline Drops', but while he was off the radar he made quite a name for himself DJing at his penthouse home, Tower Suite 5. He'll be treating us to a set on Thursday. This one goes out to the ravers.
Dagny
Norwegian singer Dagny released her debut single 'Backbeat' late last year and it has already been featured on Spotify's New Music Friday. She is tipped for great success in 2016 and she's one of the most poppy, fun acts here.
Declan McKenna
17-year-old Declan from Hertfordshire released his debut single 'Brazil' in August 2015 to widespread critical acclaim. Don't let the catchy melody fool you though as it's actually a sharp critique about corruption in Football aimed squarely at FIFA.
22-year-old Izzy is one of the big names at 'The Great Escape', having already been nominated for BBC's Sound of 2016 and for the Brits Critics' Choice Award. She has supported Sam Smith, Foxes and Rudimental on their tours, as well as receiving acclaim for her catchy piano-funk blend single 'White Tiger'. We caught up with her in April to chat about some of her maddest experiences.
18-year-old James TW is currently supporting Shawn Mendes on his tour, which MP! was lucky enough to go to a couple of weeks ago, and we also caught up with him in April for an exclusive interview. We've already fallen in love with his Ed Sheeran-esque vocals and his relatable lyrics. We predict big things for James TW in 2016 so he's one to watch for sure.
Kero Kero Bonito
One of this year's kookiest acts. KKB is fronted by vocalist Sarah Midori Perry who raps in both English and Japanese. In fact, the band wears their Japanese pop music influences on their sleeve in both their music and their distinct style. Just check out 'Flamingo'.
Kloe
Scottish singer Kloe is signed to the same label as Florence + the Machine and Charli XCX and released her debut single 'Touch' last December. Her music is intensely dramatic synthpop and sounds like a cross between Lorde and Ellie Goulding.
LCMDF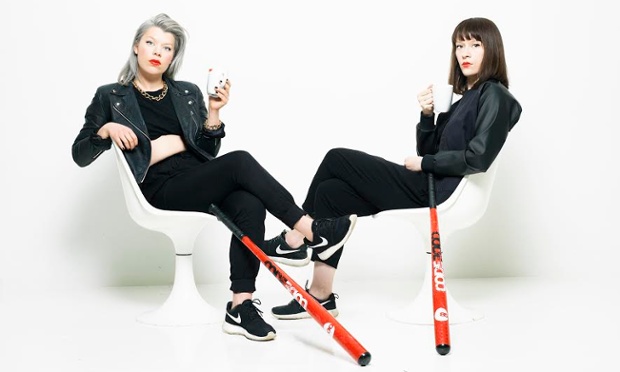 LCMDF (Le Corps Mince De Francoise) has been around since 2006 and is comprised of Finnish sisters Emma and Mia. They sounds kinda like Icona Pop, and not just because they're Scandinavian too. Check out their single 'Rookie'. It's a banger.
Those of you who love a good girl group better pay attention RIGHT NOW. You may have heard of M.O as they previously supported Little Mix as the main support act for their 2015 'Salute' tour, but the girls have much more in common with the girlbands of the 90's such as TLC and En Vogue than with their contemporary peers.
They have already achieved moderate chart success with singles 'Dancing On My Own' and 'Preach' and they are set to blow up any time soon. They're a ticking time bomb essentially.
Fun fact: M.O features Frankee Connolly of now defunct pop duo Mini Viva who had a top 10 UK smash in 2009 with 'Left My Heart in Tokyo'.
Mabel
Ya'll probably too young to remember Swedish singer/rapper Neneh Cherry. Well so am I thank you very much, but I had a quick Google and she was quite the big deal back in the late 80's/early 90's, scoring UK top 3 hits with 'Buffalo Stance' and '7 Seconds'. Now her youngest daughter is attempting to follow in her mother's footsteps. She was up for the BBC Sound of 2016 and her debut single 'Know Me Better' was Radio 1's 'Track of the Day'.
Acoustic singer-songwriter from East London Matt Wills has been championed by MP! since he came and did an acoustic session for us back in February 2014 and we're looking forward to seeing how far he's come in that time. Watch the full video of his session for us here: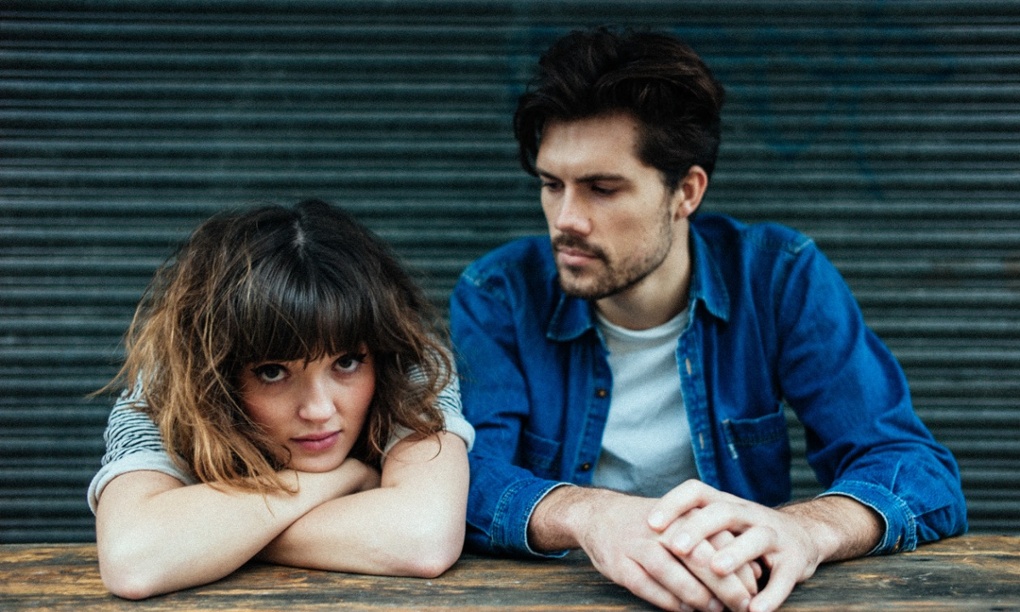 Oh Wonder are undoubtedly one of the biggest acts at 'The Great Escape' this year. Their laid back alt-pop has resulted in considerable chart success with their debut album reaching No. 26 in the UK and charting in Canada and the US in September 2015. They have since played sold out shows all over the world and opened for Halsey on her 'Badlands' tour.
Transviolet
US electro-pop group Transviolet are definitely one of the coolest offerings we've seen this year. Their single 'New Bohemia' is a rallying cry for a dissident youth just as Halsey's 'New Americana' is for her fans. These guys have a bright future ahead.
Who are you most excited to see! Have you found your new faves? Tweet us @maximumpop.