It's not been long since we waved goodbye to The Great Escape 2015, but the pain hasn't lasted for long because it's now turned into excitement, as dates for 2016 have been announced!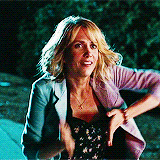 The festival that celebrated it's 10th birthday this year will be back in Brighton from May 19th until May 21tst next year.
Watch the highlights from this year's festival below.
Stay tuned for more info over at www.greatescapefestival.com.