Recently we got the chance to put a few questions to booktuber Sarah Jane (of The Book Life) and find out ALL the answers to what life is like on YouTube, how she got started, and how illness and disability affect her channel.
What first attracted you to booktube and made you begin posting your own videos? I've always loved reading, but when I became unwell in 2012, reading became something that helped get me through the day, and as a result I discovered so many amazing books that I wanted to talk about, but none of my friends had read them. That's how I discovered booktube, I started watching videos about those books and as soon as I found this community I wanted to be a part of it. It took for me to convince myself to join, but I'd been feeling so isolated because of having ME/Chronic Fatigue Syndrome it genuinely changed my life once I started uploading videos.
How long have you been an active member of the community? It's actually been two years now, which seems unreal in a way, but after looking back at my earliest videos I can see such a huge difference in my videos!
What equipment do you use to film your videos? I use a Nikon D5200 camera, tripod and I'm looking into getting some lights soon because the lighting is very unpredictable in the room I film in.
For anyone unfamiliar, can you describe your channel and content in only one sentence? Oh wow. That's a tough one. I would say… "Grown up fangirl with funky glasses and too many fictional boyfriends!". I think that describes my channel!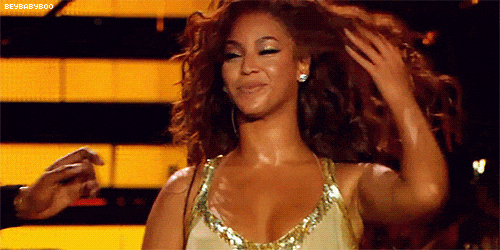 Booktube has become a massive online influencer in its own right, growing and growing each day. What sets your channel apart from the mass?  I think while most Booktube channels have the staple videos, the hauls, the reviews, the book tags, each one is so different. I don't like to compare myself against anyone else, but I would say that I try to make my channel unique by creating new kinds of videos. Whether that's a brand new tag video, filming the creation of a Hogwarts gingerbread house or talking about disability representation in Me Before You, I'm always trying to think outside the box and create the kind of content I would like to see. It's not easy, my ME and disability puts a spanner in the works more often than not, so a lot of my ideas are still in the planning stage but I like to think my channel is pretty unique.
The 'Taylor Swift Book Tag' is one of your most popular videos. Can you tell us what went into making it and what it's reception from your viewers was like? I'd never made a tag before, and I didn't have many subscribers at the time so I didn't really expect anyone to notice it to be honest!  I wanted to create a tag that was different and I'd joked to a friend that 'We Are Never Ever Getting Back Together' sounded like a reader breaking up with a book series, and it just went from there. People love it though, and that makes me so happy! Although, it does also make me cringe because at the time I was filming whilst looking at the flip out screen rather than the lens. I'm happy to say I've moved on since then! My favourite tag video that I created though is the Mean Girls Tag. That one was so much fun to film. I also have two new tags in the works at the moment, so I can't wait to film those!
Thanks so much to Sarah Jane for chatting to us! If you're interested in her videos you can watch them here, or tweet your own questions to her @booklifeSJ.