Remember when we ran an 'Introducing' article last month on a brand new exciting band featuring Disney's Dove Cameron and Ryan McCartan which we were literally obsessed with? No problem if you missed it. You can catch up by following the link below.
Introducing The Girl and the Dreamcatcher: Dove Cameron and Ryan McCartan have formed the ultimate Disney duo
So, as you can see, we got pretty into The Girl and the Dreamcatcher (or TGATDC for short), and then, when we saw the 'Making Of' their new video for their single 'Make You Stay', we got obsessed all over again.
WATCH: Disney's Dove Cameron talks taking control of her career with new band The Girl and the Dreamcatcher
Having let our love for these amazing guys mature like a fine wine, we then decided to contact them to see what life was like from a TGATDC perspective. Here's what we discovered:
Hi guys! Who came up with the name The Girl and the Dreamcatcher and what does it represent?
"The Girl and The Dreamcatcher" was last on a list of names that we had been cycling through for a long time.  We are a very imagery-centric pair, and we both loved how visually evocative the name was and continued to be throughout the sifting process. The name was definitely a group effort, but we all agreed that what we ended up with was the most romantic, vivid and graphic, and that was what we wanted. Our music is intended to make our fans feel something, and we wanted our name to do the same.
What made you want to make music together instead of separately?
The number one reason that this band was created in the first place was to keep us together as much as possible. In an industry that doesn't have an "off-season", he could be filming in Shanghai for four months, while she was doing a U.S. press tour for three. We wanted to take matters into our own hands where we could, and the idea of travelling and writing and performing and creating together was just too tempting.
Ryan, You previously said in an interview that you weren't Dove's biggest fan when you first met. What changed your opinion? And Dove, what did you think of Ryan when you first met?
R: We met at an audition where she already had the role, and she was reading with me and eight other guys who wanted the role I was up for. She was getting a lot of attention from all the other guys. She liked that… I didn't. What changed is that I got her alone, and got access to her beautiful heart and mind. That's when I was hooked.
D: Ryan and I had the same rocky start with one another. Funny how attraction can take so many different forms, ha! I won't bore you with a snapshot of my inner monologue from that day, but let's just say it wasn't pleasant, and now we're engaged. How's that for a "meet cute"?
Congratulations on your engagement! Could you tell us the story behind the proposal?

Thank you so much! Unfortunately, because our relationship is so public in every other sense, we've decided to keep the proposal story to ourselves. Gotta have some stuff that's just ours! But we can say, it was extremely romantic.
What are the pros and cons of being on a relationship with someone you work with?
Pro: You never have to miss your significant other, and the communication levels are unreal.
Con: It can get a little overwhelming to spend 85% of your day with one person, even if you love them madly! Also, you begin to know each other so well that you feel like you're one person, so if there is ever a reaction or opinion you don't expect, it can be very confusing. That's kind of a pro and con.
You produced the video for 'Make You Stay' on your own. Why do you think it's so important for artists to take creative control of their careers?
We live in a time where a large majority of artists (not all artists) do not have creative control over their careers, they are packaged like a product. We want to have a very strong, authentic connection, not only to our music, but to our fans! We want them to know that, without a doubt, they are getting 100% homegrown, organic TGATDC content, and for them to feel that closeness with us. Plus, what's the point of being an "artist" if you're not really making art?
Can you tell us three things we won't be expecting about your new EP 'Negatives', which is out this Friday!
1) We depart from our "wall of sound" style and dip into a ballad for a minute!
2) The new tracks toe the line of keeping the anthemic vibe of our first few singles, but incorporating slightly darker lyrics.
3) Not all songs are love songs.
What's your favourite lyric from the new EP and what does it mean to you?
D: "Meet me in a place where there's no right or wrong, don't need no permission to do what I want, it's not worth the cost."
– This line represents two COMPLETELY different moods, but I feel them both so hard. The second half "don't need no permission to do what I want" because I'm in such a classically independent stage in my life where I just need so much space and control over my new found confidence and strength, but the first half especially.
I truly don't believe (short of committing a crime) that there is a right or a wrong. As long as you do everything in your life with a positive intention, you won't get lost in the petty details. Love is stronger here. Connection is stronger here.
R: "I tried to do it like the cool kids do, fake it till you make it till your face turns blue, but I gave it up."
– Pretty self explanatory. Being yourself is so much sexier than being anyone else.
We totally agree… 99.9% of the time.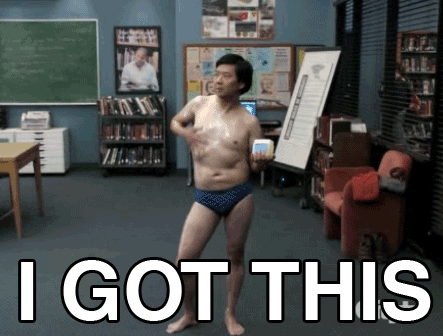 If you had to choose between acting and singing which would you pick?

We both feel a very strong pull towards both acting and singing. We would go so far as to say that they're basically equal. That's why musical movies are our bread and butter! Hello 'Rocky Horror' and 'Descendants'!
In 2015 Dove played the part of Mal in Disney's 'Descendants' and later this year Ryan will star as Bradin a TV remake of 'The Rocky Horror Picture Show'.  Wish we rocked a corset this well!
Who's your favourite pop star to have come from the Disney channel originally and why? 
We love Miley because of everything she's doing for the LGBTQ community, for her incredibly soulful ballad performances and the way she refuses to change for anyone else. She had some pretty unconventional ways of finding herself, but if you really look at what she's doing and look past the stigma, she is an incredible voice for equality, freedom, peace, kindness, even animals! Talk about a rockstar.
She certainly did come into the music biz like a wrecking ball!
What's the cutest thing a fan has ever done for you? 
We've had a lot of cute fan experiences! Some of which include people literally hand making dream catchers. Which is like, how do we get so lucky? We love you guys!
Thanks so much for taking the time out to talk to us Dove and Ryan! 
TGATDC's new single 'Make You Stay' is out to stream and download NOW and the band's debut EP 'Negatives' is out this Friday 26th July! Tweet us @maximumpop if you just found your new obsession. I think we're completely head over heels in love with these beautiful lovebirds!