We saw Taylor's platinum blonde, short, shaggy hair for the first time on the cover of Vogue. To be quite honest, we haven't been able to get it out of our heads since. Here's a reminder of how freaking awesome she looked.
We now know that that look wasn't just for the newsstands—Taylor's been rocking the same hair all over the world (and Coachella). She even sported it while celebrating good friend Gigi Hadid's 21st birthday this past weekend. Or should we say week, as the celebrations show no sign of slowing.
This is hands down one of Taylor's best looks to date. We still lament the loss of her super long curls from the 'Teardrops On My Guitar' days, though, but we can accept the stunning-ness of this blonde shaggy bob.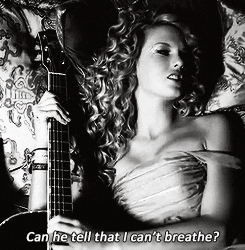 Feel similarly? Tell us over at @maximumpop.