While you were sleeping, Taylor Swift invited Fifth Harmony to become the latest special guests on her 1989 World Tour and we so wish were there – TAKE US BACK!
One thing's for sure, if we were down at the Santa Clara show, we'd definitely have been throwing shapes like this…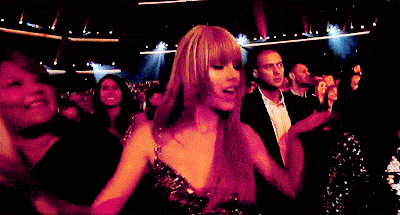 Or maybe this…
Or maybe even this…
However way we'd do it, the collaborative performance of 'Worth It' would definitely have us dancing. And now you can have a little dance to it yourselves with the first video to emerge from the performance.
https://youtube.com/watch?v=6AJ-auQCTpA
Aren't they just the best supergroup you've ever seen?
Sixth Harmony, anybody?