After appearing in the 'Bad Blood' music video, Ellie Goulding last night joined BFF Taylor Swift on stage as part of her 1989 Tour to perform 'Love Me Like You Do' in Dallas.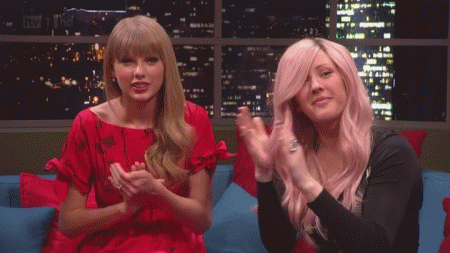 The pair performed in front of 57,000 fans (and we weren't one of them *sad face emoji*) where they both looked flawless in tight black outfits.
https://www.youtube.com/watch?v=JI0_BrJxQgs
It's not the first time the friends have performed together, as you'll probably remember, Ellie performed 'Burn' on Taylor's Red Tour.
Can these girls just stop teasing us and give us a proper duet now?