BREAKING NEWS: Taylor Swift's 'Bad Blood' video has obviously slayed the VEVO 24 Hour Record. Doesn't sound like a Catastrophe, does it?
NEWS! @TaylorSwift13 has slayed the #Vevo24hrRecord with 20.1M views for "Bad Blood." http://t.co/IunhD6nXtx 🔥👌😎 pic.twitter.com/SZV0qeDOCG

— Vevo UK (@Vevo_UK) May 21, 2015
With 20.1M views in 24 hours we just want to say: Swifties, look what you've done.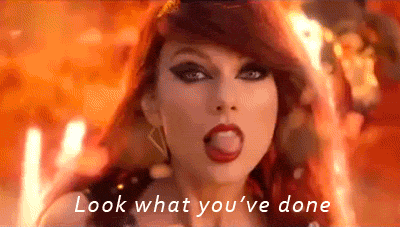 Need to see the amazing badass video again and again? Well, here you go.
Find out if you'd survive in the 'Bad Blood' video with our highly accurate quiz here.