Our chill still hasn't returned since we saw the start of the epic awesomeness that is the '1989' world tour. Please hurry up and get your butt to London, add some more tour dates. PLEASE.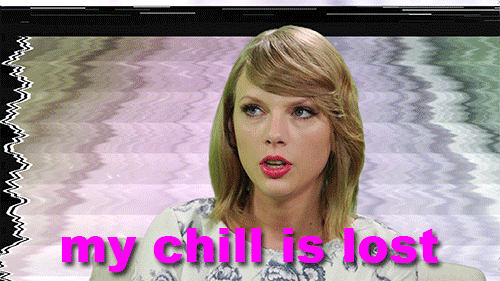 Today Taylor made us RIP me even more with the release of this poster to promote the upcoming 'Bad Blood' music video. You know the one where she's teamed up with her BFF's Hayley Williams and Cara Delevigne.
Meet Catastrophe.#BadBloodMusicVideo pic.twitter.com/q9P7JJoWld

— Taylor Swift (@taylorswift13) May 7, 2015
We feel sick with excitement.
Meet Taylor CATastrophe.
The 'Bad Blood' music video seems to have also been directed by Joseph Kahn the same top lad who did the 'Blank Space' video. And we all know how bloody amazing that turned out.