It's safe to say that, this year, strong and amazing women are *definitely* having a moment.
First we saw Margot Robbie absolutely ROCKING it as Harley Quinn, before witnessing several female Olympians shutting down the haters one by one.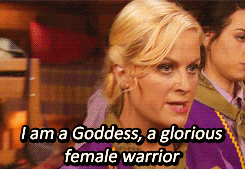 But apparently, not everyone has got the memo to say that it's 2016, and EVERYBODY IS EQUAL. We're looking at you, Target Australia.
The brand's been in some preeeetttty hot water lately, after it released – what can only be described as – one of the world's most sexist superhero tees.
Here's the offending specimen in question:
'Dryclean cape'?!?  We beg your pardon?
Now we're no superhero experts, but we don't think we've ever seen Batman getting in a tizz about his cape being stained by last night's Pepperoni Passion, so why would Batgirl think any differently?
When your mind's focused on saving the world (and all that jazz), we suspect that there are much more important things to worry about than putting on a 40 degree wash.
And if you were thinking that the boys' version says the same thing , you'd be wrong. The 'male' design of the T-shirt actually reads, 'Like father, like son. Yes my dad's Batman'. SMH.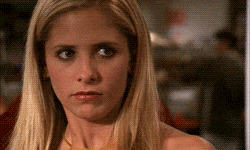 Seriously, Target?
Unsurprisingly, the internet has NOT reacted well to the T-shirt. After one Melbourne-based woman left Target Australia a less-than-complimentary post on Facebook, many more angry  commenters followed:
And this isn't the first complaint to be made to Target Australia on Facebook.
Last week, one mother posted this:
We can definitely see why she's so angry, and she has every right to be.
Thankfully, Target Australia have agreed to remove the T-shirt from stores, and have insisted that they didn't mean to 'cause any offence' with the product.
While we hope that they really didn't mean to enforce gender stereotypes, it's still a shame to see products like this being mindlessly created.
Women are just as awesome as men when it comes to their superhero qualities, and that's the way it will stay – no matter who tries to say otherwise.
What do you think about the tee? Are you glad to see it removed from sale? Let us know by tweeting @maximumpop.