Tanya Burr is one of the cutest and most relatable Youtubers out there, and we are constantly want more of her. Like many other Youtubers, Tanya is participating in 'Vlogmas' this December, and has been posting since the first day of December. Each video is different than the next,  but yesterday's came with a bit of a surprise!
Tanya announced a cosmetics line over the summer, so what else could she possibly be cooking up? A new book?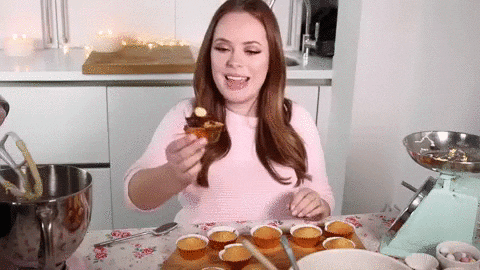 That's right! Tanya is releasing not just a cookbook, but a baking cookbook so that you can make fun holiday treats, and just treats all year long. The book includes "Tanya's delicious and simple puddings, loaves and pastries", along with cakes, and is perfect for the food lover in your family, or anyone with a passion for cooking!
The book is available via Amazon UK for pre-order, and will sell for £16.99, but bad news: it does't come out until JUNE 30th! The struggle is so real because we can't wait!