Being a teenager can be tough. Your hormones are up the left, your skin is not playing ball, and you've got a heap load of exams, and decisions to make that could maybe affect…well, the rest of your life.
Now, try to imagine being a teenager – and also a dragon. Yes, really try to imagine it – it may take a little work.
For Ember, the kick-ass heroine in Julie Kagawa's fiery Talon series, and her brother, Dante, that very idea is there everyday life. Having been placed in sunny California to blend into the human community there, Ember learns to love surfing, humans, and one human in particular, Garrett. Although, he may not be all he seems.
If you need some help trying to think of what kind of dilemmas a teenage dragon might face on a daily basis, here at MP!, we have compiled a list of what we think might just be the most annoying.
10. Accidental shifting.
You're just trying to blend in, be normal – just like anyone else at 16. And yet, here you are, with a scaly monster locked somewhere inside yourself which could burst out, given the right circumstances. And, unfortunately, that idiot in your Chemistry class might just be enough to trigger a full-on dragon appearance.
9. Ending up naked after shifting. Oops.
So, you finally got the chance to shift – awesome. Maybe you were out for some sneaky flying, or maybe you just lost your fiery temper with a group of pushy Frat boys, but anyway, you change back into your human disguise pretty quick. Except, you destroyed your clothes when you shifted. And you didn't bring a back-up set. Have fun with the walk home.
8. And having ruined your clothes. 
You really liked those shorts. In fact, you loved those shorts – you spent a whole day looking for the perfect pair, and they fit just right, and you always got compliments when you were wearing them. They were perfect. And now they're scraps. Fan-tast-ic.
7. Having to be home before midnight.
Everyone knows everything gets better once the clock strikes 12 – those late night drives with  the radio up, parties that only started at 11, wandering on the beach with a total hottie. But oh no, you're like little Cinderella because you've got training at 6am and your human guardians will flip if you're not home on time. Unfair.
6. Summer romances with humans are a big no-no.
Maybe dragons aren't really meant to feel emotions like humans seem to, but that doesn't stop you feeling them anyway. It's hard enough dealing with crushes and the pains of whether he'll text back, but now you've got an inter-species issue going on with the tres attractive surfer from town, and it's seriously stressing you out.
5. Life is just too flammable.
When you actually get to go dragon, you can forget just how fragile everything around you is. Like the curtains, and carpet, and entire house. Gotta keep that little superpower to yourself.
4. Talon training.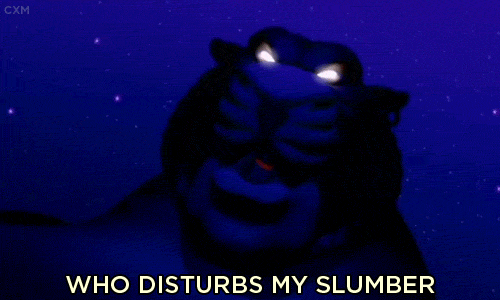 Up at 6am, 5 days a week. Chauffeured to wherever Talon decides to train you. And you could be facing trained soldiers with paintball guns, carrying buckets of water around and around, or memorising a colossal list of dragon history, geography…you get the picture. Not how you want to be spending your summer, anyway.
3. And Talon always breathing down your neck.
Take a step out of line, and you'll be shipped back to the training facility you grew up in. Say goodbye to teenage rebellion and the fun of breaking rules – Talon sucks all the joy out of your reckless youth. Enjoy.
2. Actually, just Talon, in general. 
They're harsh, secretive, and, to be honest, you've always thought they were a little fishy. Not only that, but they're deciding your future for you – I mean, what if you don't want to be a Basilisk or a Chameleon? What if you just want to be a normal teenager? Did no one think to ask you?!
1. Oh, and St. George. 
Yeah, the army of ancient dragonslayers hot on your trail. Always. Fun. Have fun chilling out and relaxing with this gang of psychos planning your murder.
Got any ideas for more dragon teen problems? Let us know.