Listen, we totally get it. You and we are one and the same. If you want every book Waterstone's has to offer but you have no space for new books on your shelves and tbh just want to sit and cry over your empty purse then you're in the right place – because us too.
The thing about having a hobby like reading is, well…. How are we supposed to afford everything we want when this GIF is a literal representation of us counting our cash:
SEE. Sometimes a book buying ban is just necessary and even though it pains us to walk past the bookshops dramatically clutching our hearts, our bank balance and bookshelves are well and truly thanking us for our super adult buying ban decisions. Even if our hearts aren't.
So, the question is: how are we to survive the temptation when our fave authors like Alwyn Hamilton are giving us the forbidden fruit of gorgeous book covers? What are we supposed to do when amazing books are being released left, right and centre EVERY SINGLE WEEK?!
First of all, we reckon the smartest thing to do is get yourself a library card. If you think libraries are only fuddy duddy musty awful places full of Shakespeare and books your grandmother would want to read then you are gravely mistaken, you poor soul. You have well and truly been missing out on their glory.
Libraries are fascinating places full of #shelfgoals and – you guessed it – BOOKS! We promise you that your library will actually have a YA section filled with all the hits. Fancy Holly Bourne? It's probably there. Need your 'Harry Potter' fix? There.
Seriously, libraries are fab places. Not only are you helping out your local community but there's one, all important thing that could possibly makes libraries better than bookshops. THE BOOKS ARE FREE! And you know what that means?
Them all! Every book! Well, maybe not every book… but you can probably get 5-10 books out at a time if you really want to. The thought of splurging so much at Waterstone's makes us feel a little queasy tbh but at the library we well and truly can have them all.
And even if they don't have what you're looking for you can speak to the librarian and they'll probs order it in for you within a couple of days. Fantastic!
The worst part of being on a book buying ban well and truly is missing out on the book life. If you're anything like us you know it's impossible to go into a bookshop without coming out with arms full of books – so you just avoid them like the plague.
How are we supposed to keep up with all the bookish goss though? Being part of the book community is pretty important to us still, even if we aren't lining every available worktop with brand spanking new books. That's totes not what the book community is about anyway: as long as you're reading, you're a-okay in our books.
The solution? Try following the coolest bookish people on Snapchat for 24/7 book lust. From the likes of Alwyn Hamilton and Louise O'Neill to incredible blogger/booktubers like LucyTheReader and Christine Riccio we rely on their pretty amazeball stories for all the latest and greatest.
If we're being completely honest, we'd watch Louise O'Neill eat a sandwich on loop. She's that awesome.
The next survival tip involves basking in the wonders of ARCs. If you're not sure what ARCs are that's an acronym for Advanced Reader Copy and we've got some top tips for how you bloggers can go about requesting them, if you haven't already.
Again, free books get a thumbs up from us, but there's also the perk of reading them before their official release date which is totally cool as well.
Being a bookish person just for the free proofs isn't the right way forward though. Think of them as nice little "Thank you!"s from publishers to say "thanks for being part of the community, reading and reviewing".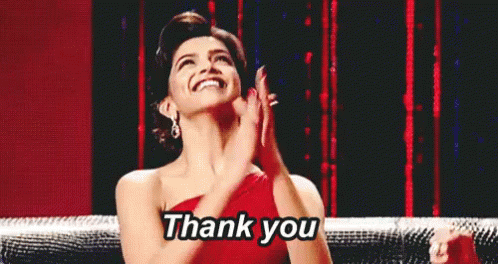 If you CAN'T resist the need to buy buy buy then you ought to start exercising your skills in "adding to wishlist" instead of "adding to basket" – even in the IRL world. Trust us, the books you're so heart eyes over are still going to be there tomorrow, and the next day, and the day after… they're actually not going anywhere.
Of course, we totes understand that some books you just HAVE to buy on release date. You've been looking forward to this book for months on months now so we'll let you off.
We suppose the book buying ban can also be excusably broken if you're shopping on a budget. We proved just how many books you can get for a measly £10 so when you can pick up so much without breaking the bank we guess it's kind of okay.
Just try holding back on buying books you're not sure whether you'll love or not. We can't count the amount of times we've spent our hard earned cash on books we've impulse bought only to have them sit on our shelves for years or, even worse, read them and hate them. What a waste.
That's why we reckon we should use the library more. Then we can figure out which books we'd want to read again and fill our shelves with our well-loved faves!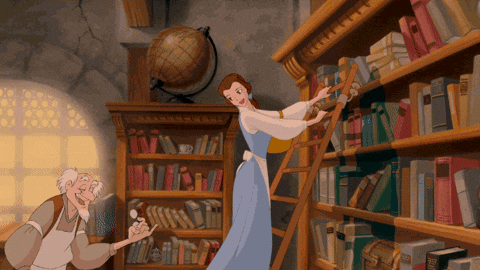 How do you think you would cope on a book buying ban? Reckon you'd survive or would the book monsters pull you down into their murky depths? Let us know in the comments about your ban success/horror stories.