Autumn is upon us. Excuse us while we have a little cry about the fab summer sun and fun books we're leaving behind as we head into dark, cold autumn.
You might be obsessed with autumn but even if you're not ready to *fall* in love with these essential cosy reads just yet, we've got 11 summery books for you that are perfect no matter the weather.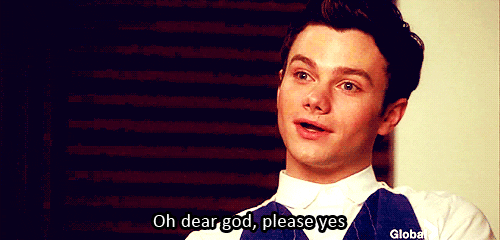 'The Unexpected Everything' by Morgan Matson
Dogs and summer fun? Sign us on up.
There's  nothing more we love than a book full of cute dogs and this one has the added bonus of being written by the insanely talented Morgan Matson too.
We know you'll love it no matter the season. Dogs are dogs after all, and we would all love a pug like Doug.
'Dream a Little Dream' by Giovanna Fletcher
Ever found that perfect boyfriend in your dreams? Sarah says same. We all know that feeling of dreams being waaayyy better than reality but what happens when your dreams might be more than just a fantasy?
Swoony romance for an older reader, Giovanna Fletcher is a master crafter of writing couples which will make you heart eyes harder than ever, rain or shine.
'The Square Root of Summer' by Harriet Reuter Hapgood
All we need to say is: STEM girls, time travel and romance. Sold yet?
This summer contemporary is filled to the brim with science and universal chaos. Legit your mind will be all over the place when you read it but it's potentially the best thing ever.
If you didn't get to it this summer then get on it now before the year is over.
'How Hard Can Love Be?' by Holly Bourne
Very hard. Love can be very hard.
We know and love the Spinster trilogy so hard, including our feminist queen Holly Bourne, so it's no surprise this summer camp story has made the list.
That's right, Amber might be British but this is no quintissential British summer. Oh no, it's a hot Californian read (perfect whether you're hot or not).
'Lying About Last Summer' by Sue Wallman
Sorry what was that, you wanted even MORE summer in your lives? This one's an emotional, heart-pumping story that'll have you racing through every page.
Are things as they seem? Will Skye ever come to terms with what she did last summer? The truth can't be hidden forever.
'The Summer I Turned Pretty' by Jenny Han
Let's be real we're all pretty hardcore Jenny Han stans around here. If you loved Lara Jean's adventures in 'To All the Boys I've Loved Before', the Summer series is perfect for you too.
According to the blurb "winters are simply a time to count the weeks until the next summer" but we couldn't disagree more. Winters are for cosying up in bed with a good book or two (or three or four or five) duh!
'How Not to Disappear' by Clare Furniss
Get your roadtrip on this autumn – who cares what season it is, right? Join Hattie and Gloria on their summer of a lifetime as they learn new things about themselves, make discoveries they didn't think they would, and bond in the way you can only after having spent hours upon hours in a car with somebody.
Together the two of them set out on a road trip of self-discovery.
Yes yes yes to all of the above. You NEED to read this one.
'This Is What Happy Looks Like' by Jennifer E. Smith
Whilst it's too cold outside to do anything fun, why not read 'This Is What Happy Looks Like' from Jennifer E. Smith to satisfy the fangirl cravings in your life.
This one will transport you to another life – a life in which a hottie teen celebrity accidentally emails you, then ends up in your home town, all the while trying to disguise his real identity.
Sounds like heaven, right? Ahhhhh, if only Harry Styles would drop us a quick email every now and again.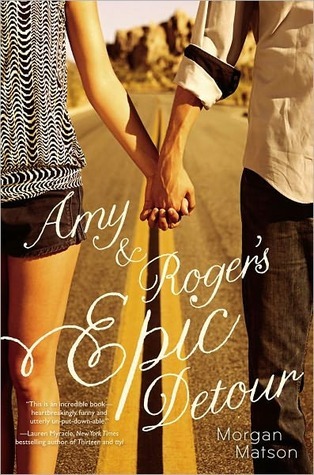 'Amy and Roger's Epic Detour' by Morgan Matson
Nothing says summer quite like even more roadtrips but, like we said, who even needs the sun to be shinning to take a cross-country drive with a dreamy boy by your side?
Not us, we'd jump at that opportunity any day of the week, rain, hail or snow. The adorable blossoming romance between Amy and Roger will warm you even on the most blusty nights.
'We Were Liars' by E. Lockhart
Need a bit of mystery and suspense in your life? The story that unravels in 'We Were Liars' will chill you to the very core – perfect for a quick read while we're in the spooky season.
You'll fly through it and for good reason too. E. Lockhart is a magical wordsmith and we will 100% judge you if you don't love this book as much as us.
'When We Collided' by Emery Lord
You're probably unsurprised to see this one on our list since we're practically in love with Emery Lord.
Winner of the MP! Bookish Awards 'Book of the Year' (saaayyy what?!), 'When We Collided' needs to be at the TOP of your autumn TBR. Legit.
Get your hands on a copy here if you haven't got one already, or try your luck in our fab giveaway. May the odds be ever in your favour.
What's your fave summer book that you reckon would be perfect to get cosy with this autumn? Let us know in the comments, we'd love to hear your recs.