If there's one thing we here at Maximum Pop! do well it's hook you up with all the latest and greatest things across the interwebz. Guess what? We're doing it again. You lucky sods better buckle up 'cos we've got 5 pretty incredible fangirl must-DOs and you are NOT going to want to miss them.
Take it one step further and get those creative juices flowing by joining the tour project. Have the Vamps helped you in life? Just want to say thanks for the banging tunes? Now's your opportunity.
They LOVED the last fan project we did for them and now's your chance to get noticed by your fave. Just follow the links for more details.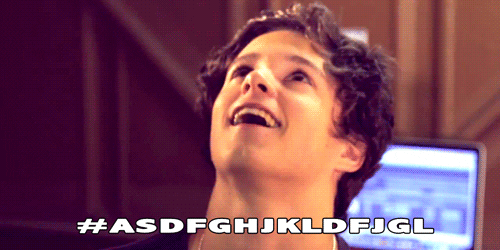 This is what every fan's dreams are made of.
---
WTF! Does this prove that Liam and Cheryl are definitely expecting twins?
QUIZ: Are these One Direction or The Vamps lyrics?
---
Ever since Casey joined the band and George left (heartbreak!) we've been pretty gutted but now the boys are back, bigger and better than ever before. They're heading out on a 10-date tour and TBH we'll be jammin' along at every date. See you there!
Love your pop like we do? Make sure to get yourself down to these events too.
Are books more your thing? Don't worry, we've got your back still. If these 5 weren't enough to quench your fangirl thirst then how does the sound of a book launch make you feel? That's right, you can catch Maggie Harcourt celebrating the publication of her brand new YA novel, 'Unconventional' this month.
Ummm, talk about cool. You'll be the envy of all your bookish friends, we promise. See you there?
This girl slays on the Snapz and she slays hard. If her Insta game is anything to go by, her Snapchats must be on fireee. Please can she add us back already?!
https://www.instagram.com/p/BO8trL8A3SI/?taken-by=arielwinter
Seriously, we've been stalking this gal for months now and you 100% need her Snapchat in your life. Find her user over here.
This is not a drill. THIS IS NOT A DRILL!
We're not lying either. We've found a way to have live messages sent right to our phone detailing just about anything and everything the boys are up to, rain or shine, night or day, wherever they are in the world.
As if we needed any more reason to be glued to our phones.
Did we succeed in making your life a billion times better? Let us know down in the comments.