We sat down with Stereo Kicks and had a chat about life on tour, Rik Waller and a possible collab with One Direction…
How involved are you guys in the music?
Charlie: Not at all, Tom wrote it.
Casey: Yeah there's not an album yet but Tom wrote the single [Love Me So].
How involved do you guys want to be when making the upcoming album?
Casey: Everything.
Barclay: 100%!
How much time do you guys get to chill and have pizza with your mates and stuff?
Casey: What we do is, we work solid for like a week or so and then we have a bit of time off.
Tom: When we eat meals it's not to have fun with our friends, it's just when we have time to eat! We eat because we have to.
Charlie: Yeah we usually try and cram everything into a week so we can have some time off.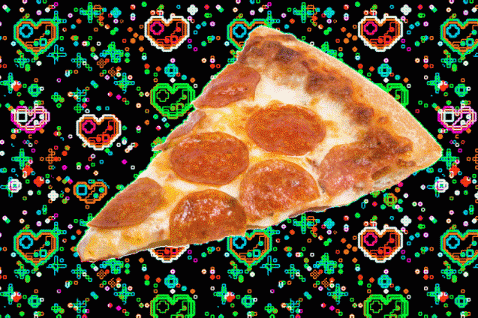 You've just had a tour, how was it on the road, on a bus with all eight of you?!
Jake: We had a couple of buses, we had a sleeper bus for a couple of shows…
James: It was amazing on there, it had an X BOX, a kitchen…
Chris: It wasn't cramped though, it was alright.
James: I couldn't stand up straight in it neither could Charlie!
Casey: It was a good laugh. 
Do you guys ever get home sick?
Casey: None of us really get home sick because we're with everyone, as a soloist I reckon you would but we are all together and we are like brothers so we don't.
If you had to pick one boy band to be in apart from Stereo Kicks, out of Westlife, N Sync and The Backstreet Boys, who would you pick?
James: Westlife.
Reece: Westlife.
Barclay: Backstreet.
Tom: 911.
Casey: Backstreet.
Jake: N Sync
Casey: Oh yeah Justin Timberlake.
Charlie: Westlife have some bangers.
Tom: The Jackson 5.
Everyone but Tom: That wasn't in the options!
Tom: Oh I didn't hear the options, my bad.
How are you all adjusting to being pop stars, are you used to it now?
Casey: It's quite strange
Chris: Yeah I think it's still quite strange.
Charlie: It's gradually just built and built and built, it hasn't just happened over night so I think we have adapted to it quite well. But yeah I wouldn't say we're famous.
Casey: When we get verified on Twitter personally, we will have made it… We don't like care, but Twitter if you're listening…
Charlie: Barclay and Casey really want to get verified on our personals, wouldn't mind it personally myself…
Are you guys doing any festivals or anything this summer?
Tom: Yes we are! We have been confirmed for Fusion festival.
Casey: Also Flamingo land.
Jake: Something in the park… Party in the Park!
Tom: We are doing a thing at Thorpe Park.
Charlie: Birmingham Pride.
Barclay: We've got quite a few.
Are you guys more conscious of your hair and the way you look in case someone comes up and wants to take a selfie?
Jake: All the time me and Casey used to wear joggers and tracksuits but I think now all the time we've just got to be prepared that there could be loads of people.
Casey: I think looking at all the other boys dressed nice and me and Jake looking like a homeless person didn't go down well, I think everyone kind of gets dressed up now because you don't know when you're going to get stopped and you don't know what's going to happen.
If you guys could collab with anyone else from the X Factor, any series who would it be?
Tom: This is actually a great question…
Barclay: And Pop Idol as well… Rik Waller.
Charlie: Fame Acadamy, Lemar.
Tom: Ella Henderson.
James: Blonde Electra, I think…
Casey: One Direction would be cool.
Reece: One Direction would be a massive winner, that'd be huge!
Forever praying for that Stereo Kicks, One Direction collab.
Stereo Kicks debut single 'Love Me So' is released June 21st.