If you haven't heard about Danielle Paige's next book what have you been doing all year? As summer turns into the colder months prepare to be blown away by the snow storm of a novel that is 'Stealing Snow'.
In the words of the blurb, 'Stealing Snow' is "like 'Maleficent' and 'Frozen' all grown up" and we can definitely get behind a book like that. All our favourite Disney films barrelled into a story inspired by Hans Christian Andersen's 'The Snow Queen'? Yes. Yes. A thousand times yes!
Snow is a kickass queen-to-be and we kinda love that about her. Think Elsa but then add on a extra few layers of sass, sarcasm and general badassery. Totally cool.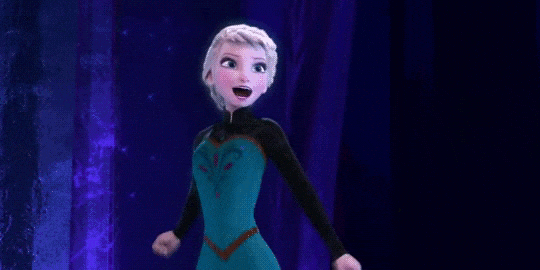 Locked away since the age of 6 in an asylum, unfortunately Snow has got a lot more on her plate to deal with than parents who want to hide her magical ability. At the Whittaker Institute she's boxed into the four walls around her, her only interactions being with the orderlies, other patients, and "the dwarves" (aka repressing pills).
Just like Elsa, there's trouble ahead for our hero Snow. After a daring escape aided by a mysterious and handsome orderly, she's going to have to learn to control those epic ice powers if she  has any hope of claiming her lineage, taking on her ruthless father, and fulfilling a prophecy seventeen years in the making.
Plus did we mention there's romance?! Because there's a lot and the love interests have us total heart eyes already. We're talking a whole warehouse full of swoon-tastic boys with a steamy romance hot enough to melt the icy Algrid back into spring.
Doesn't this sound like one epic retelling?! Frozen might be one of our fave Disney films to snuggle down with in the colder months but 'Stealing Snow' is a whole new level of awesome that you need in your live ASAP.
If you haven't already, you're going to want to grab yourself a copy. Don't wait around.