If you have any common sense, you'll realise that *all* of life's most important decisions should be made purely on the basis of your star sign. For example, if you're an Aries, you're going to want a COMPLETELY different pizza topping to, let's say, a Libra. That goes without saying.
But some news has just hit which could seriously affect all future decisions, and it's not to be taken lightly.
We hate to break it to you, but you're probably not the star sign you thought you were.
According to Cosmopolitan, the brain-boxes (or joy killers, as they're now called) at NASA have decided that our horoscopes could do with a shake-up, and have consequently destroyed everything we thought we knew about our zodiac signs. We've genuinely never wished it was April 1 more.
And with a massive 86% of us now lumbered with a new sign, you're probably going to want to check how you've fared.
So, here are the *~new~* signs:
Capricorn: Jan 20 – Feb 16 

Aquarius: Feb 16 – March 11 

Pisces: March 11 – April 18 

Aries: April 18 – May 13 

Taurus: May 13 – June 21 

Gemini: June 21 – July 20 

Cancer: July 20 – Aug 10 

Leo: Aug 10 – Sept 16 

Virgo: Sept 16 – Oct 30 

Libra: Oct 30 – Nov 23 

Scorpio: Nov 23 – Nov 29 

Ophiuchus: Nov 29 – Dec 17 

Sagittarius: Dec 17 – Jan 20 
If you're of a more observant disposition, you'll probably have noticed an impostor on the list. Squad, say hello to Ophiuchus.
Yup, NASA have added a 13th sign thinking that we wouldn't notice (yeah right), and we are not happy.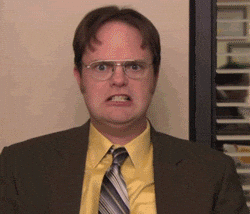 Apparently, Ophiuchus was an actual thing before being dropped by ancient astrologers, as they wanted to neatly fit 12 signs around the zodiac; but now it's BACK.
So, if you were born between November 29-December 17, and you're not willing to completely change your identity and birth date, you're going to need to get used to your new sign. We're so sorry.
How do you feel about this zodiac shake-up? Are you as distraught as we are, or are you looking forward to trying out something new? Let us know by leaving a comment below!