Have you ever listen to the lyrics of songs by your fave artists? Like, really listened?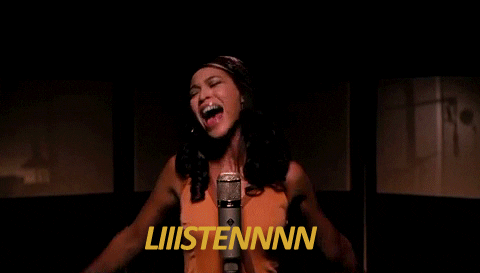 Sounds like they're all singing about love, lust, friendships etc. right?
WRONG!
They're all singing about Pokémon. Don't believe us? Take a look at these examples:
1) Ari and Snorlax
When Ari sang about being greedy she was actually putting herself in her fave Pokémon's shoes!
2) Selena and Slowpoke
This chilled out duo like nothing better than putting their feet back and feeling the smooth beats wash over them.
3) 5SOS and Psyduck
5SOS are kinda jealous of the forgetful Psyduck. That's why they penned this ballad about what a lucky duck it is to have amnesia.
4) Demi and Articuno
Demi's always loved Articuno's cold reception. You know how she likes to be cool for the summer? Well she prefers to be ice cold like her Pokéidol.
Katy was inspired to write 'Roar' when she heard Growlithe's menacing battle cry. True fact!
Those Mixer girls love it when a Pokémon takes charge, which is why they fell head over heels for Wobbuffet's salute and named their album after it.
7) Ellie and Charmander
A Charmander will die if its tail-flame burns out, so Ellie wrote 'Burn' to make people aware of all Charmanders' precarious plight. Just doing her bit to help.
Taylor has always sought to copy Jynx's flawless look, even going as far as writing 'Style' as an ode to the Pokémon's fashion sense.
Tweet us if you know any other songs which are clearly about Pokémon @maximumpop using the hashtag #Poképop.