We hopped on the blower with Bridie aka SOAK whose soulful vocals you've undoubtedly heard blasting on BBC Radio 1 recently. We had a little natter to find the meaning behind her songs and got a little bit of advice on our weird dreams, sorry about that.
So first of all we're guessing that your name isn't SOAK, where did that come from? Nah, umm I used to be in a band called 'That's What She Said' when I was younger and when I finished that to work on solo stuff I didn't want to use my name so I asked my mum what I should call myself and she suggested SOAK. The meaning behind it is the combination of soul and folk. I just liked the name.
Your music is really mature, we were shocked when we realised you were only 18! How have you coped with the rise to fame at such a young age? Erm I don't know I guess I've been lucky and had some really good opportunities. I think I've just been doing a lot of shows and working quite hard at it and I'm lucky to be in this position.
Do you think that the music you are putting out can be related to and be inspired by? Well all my music is about general real life situations or something that has happened to me or a friend that we can talk about. So it's all kind of related to things we like doing I think yeah a lot of it is easy for people this age to take in I guess
Your music is about the dream pop genre but what does that actually mean? We dream about Harry Styles, so does that mean that we envision him when we listen to you? Haha! Umm I don't know, it's one of the first times I've done tours of this extreme pop umm I have no idea what that means urm but I don't know, sounds cool to me!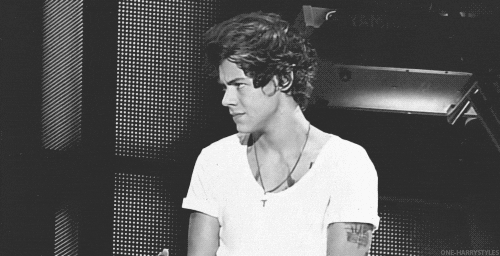 One of the tracks on your album is called 'If Everyone Is Someone No One Is Everyone' and that really hurt our brain trying to think what it meant, so what does that actually mean? hahaha well the kind of definition behind the concept is being a nobody and like everyone is someone, no one is everyone so that's like I don't know it's kinda like, it's the idea of everyone being someone and then replacing the word someone with everyone, it means the same thing.
We're still confused! So there's another track on the album called 'blud' is that a heavy rap track about standing outside the off license on a Friday night with your fam? Hahaha erm not really it's spelt blud that way because that's just how I say it in my accent. And I was probably just trying to be difficult spelling it that way. The song is about sharing an argument in the kitchen that my friends were having and lying on the floor listening to what they were saying.
Your album also has a track called 'hailstones don't hurt', we've been in a hailstorm and it actually bloody hurts – so what's the song really about? The song is about ermm a lot of things, but specifically about having friendships and dynamics of friendships and losing friends and gaining friends and everything that comes with that and erm on a rainy day so that's why its called that.
Sometimes we have nightmares that Perrie leaves Little Mix and her and Zayn Malik went off together (we wrote this before the split) and we will never see them again and we wanna stop these dreams occurring. As your album is titled 'Before We Forgot How To Dream' we wondered if you know how we can stop having these bad dreams? Urm my album is called 'Before We Forgot How To Dream' because it's about erm a time before people had to respond to responsibilities and supply their own life I guess. I don't know how I can tell you how to stop those dreams about Zayn Malik and Little Mix!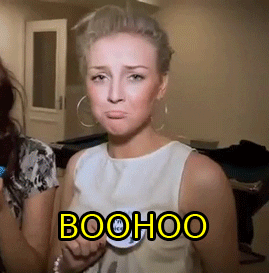 You are a really talented songwriter and actually composed every song on the album yourself have you ever thought of writing for other artists? Uh thank you urm I've done a couple of kinda co writing, I think I would definitely co-write with people I know and I think are good. I'm not too much into writing songs for other people or working with brand new songwriters that I don't really know.
If you could write for any other artist who would you choose and why? Uh I probably wouldn't but if I had to I would uh I don't know right now, I really don't know actually maybe I'd write a heavy metal song for Drake!
Wow that would be different haha. So 'A Dream to Fly' on your album is 57 seconds long how long did it take to write? Probably about the same length as the song! There's 3 kind of musical interludes on the album and they kind of act as a little link between some of the songs. That specific one was pretty easy to write, it was playing a few notes and seeing how they fitted in. It didn't take very long.
Your latest single is from the album 'Sea Creatures' and is thankfully a bit longer than 'A Dream to Fly', how would you describe the single to people who haven't heard it? How would I describe 'Sea Creatures'? Uhhh as an upbeat Summery song about inequality and urm I don't know, I wrote it when I was 14 in a stream of consciousness kind of way. It's quite Summer and laid back. The lyrical side can be quite dark when you look into it. Some people say it's a love song but it's not but each to their own.
Do you have any ideas what you'll release as your next single and if you're taking requests can we request for 'B a noBody' please? A single that is going to radio right now is 'Stay Another Day' and it's been playlisted on Radio 1 since last week – so that's going to be happening for a while. And after that potentially 'Reckless Behaviour' but I'm not sure.
You can hear SOAK's 'B a noBody' on the BBC Radio 1 A-list right now. If you love that download the album 'Sea Creatures' here.