Now November is almost upon us, you're probably DYING to incorporate as much festive glamour as possible into your makeup routine (because, let's be honest, we would've started mid-June if our faces weren't melting off).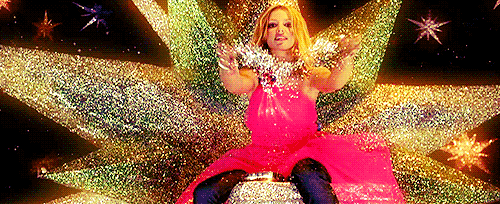 But with Halloween costumes and a heap of Christmas presents to save up for, it's safe to say that most of us can't afford to go WILD when it comes to stocking up our beauty cupboards.
Luckily, the babetastic team at Sleek have just hit us with a whole new collection, and it is FULL of super-pigmented eyeshadows, deliciously vamp-esque lip colours and a new strobing souffle which will make your cheekbones look as sharp as Regina George's attitude.
https://www.instagram.com/p/BLtX5K-Aq06/?taken-by=sleekmakeup
Sleek's Rockstar collection promises to please even the most hardcore of beauty addicts, and it's easy to see why.
It'll give you colour pops to DIE for.
I-LUST PALETTE IN HIDDEN GEMS
Eyes like an actual GODDESS. 
I-LUST PALETTE IN DIAMONDS IN THE ROUGH
Lips to rival Wednesday Addams.
https://www.instagram.com/p/BL0zwS8gy1p/?taken-by=sleekmakeup&hl=en
LIP VIP LIPSTICK IN SUPERSTAR
Cheekbones so sharp you could cut a steak on them. 
CLEO'S KISS HIGHLIGHTING PALETTE
STROBING SOUFFLE-SMOKY-QUARTZ
Oh, and there's even gift sets if you fancy treating your BFF (or, you know, yourself).
SAY THE MAGIC WORD GIFT SET

FACE THE DAY GIFT SET
Okay, so maybe the new collection won't be *quite* as gentle on the purse strings as we first thought, given that you're probably going to want EVERYTHING. But if you ask us, it's totally worth EVERY penny.

HAILEY BALDWIN JUST SHOWCASED HER MODELCO HIGHLIGHTER & IT'S THE STUFF OF DREAMS

THE NEW NYX LIP VAULT IS THE STUFF OF DREAMS, AND IT'S TOTALLY AFFORDABLE
We've given the collection a test drive, and we can assure you that the eyeshadow is as pigmented as ever (which means REALLY pigmented), and the strobing souffle really does make your face shimmer.
And if you can't afford it all right now, at least Santa knows what he'll be stuffing your stocking with this year.
Do you want to give the #rockstars collection a go? If you do, make sure to send us some pics of yourself looking glammed-up to the max by tweeting us @maximumpop.