We, like the rest of the world, are obsessed with everything that comes out of the amazing brain of Cassandra Clare. The Mortal Instrument/Infernal Devices/ Dark Artifices, and just the general world of Shadowhunters has us completely hooked.
It has everything: badass heroes and heroines, forbidden love, witty dialogue, blistering passion and some incredible actions scenes!
One of the most imaginative parts of the Shadowhunter universe are the runes or marks that they use to increase their powers. Cassandra Clare has been heard on many an occasion that tattoos and their meanings were the cornerstone of her inspiration for the Shadowhunter race.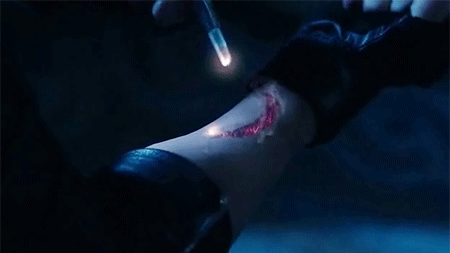 We've all grabbed a sharpie and doodled a rune on ourselves a few times. Heck, some of you out there may even have proper rune tattoos! Everyone seems to have their favourite, be it the classic Angelic rune, the unique fearless rune or a Parabatai union rune.
We've set up a quiz to see what your favourite rune says about your personality. You won't know what it means, just pick the one that's most appealing to your eye to reveal the inner workings of your personality
So what did you get? Did you expect it? Was it a total shock? Let us know in the comments below.
Never miss out on another bookish event with our new Book Events page. Get notifications when your favourite authors go on tour, including Cassandra Clare!