Harry Potter is the gift that keeps on giving. It's a story which has provided the world with endless entertainment, and we just can't get enough of it.
But if you thought you were the ultimate fan, then you've got another thing coming. Let us introduce to you Sarah Hester — an Oklahoma-based photographer who has taken her love for Harry Potter to the next level. And when we say next level, we mean NEXT FREAKIN' LEVEL.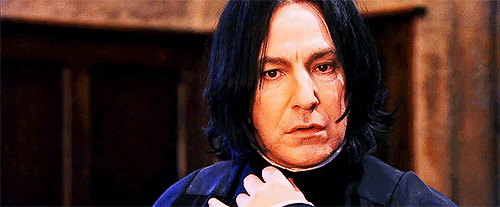 In a bid to satisfy her passion, Sarah teamed up with model and photographer Zachary Howell for the ULTIMATE HP photo shoot.
But to achieve the ultimate Harry shots, Sarah didn't just bundle Zachary off to Platform 9 3/4 with a wand and some Gryffindor scarves, oh no. This is a photo shoot featuring  'Harry' like you've NEVER seen him before.
It all starts pretty tame.
Before 'Harry' magically loses his top and gets his wand out.
Err, have you lost something, Harry? 
We think we'll need a lie down after this, too. 
Okay this is all a bit too weird now, but at least the boxers are on brand. 
That's it, Harry. Back on with the jumper you go.
While we can appreciate the artistic merit of these photos, we're not entirely sure how we feel about them. There's no doubting that Zachary is one handsome man, but we can't get over the fact that Hazza has played a key part of a whole generation's childhood, and this is all just a bit too 'grown-up'.
Speaking to Cosmopolitan about the shoot, Sarah said, "Harry was definitely my crush! […] He's everything a girl wants! What's not to love?"
We're on #TeamRon, but who are we to judge?
What do you think about the shoot? Does it make you hot under the Hogwarts scarf, or would you rather get knocked out with a Bludger and forget you ever saw it?
If you've voted (make sure you have), don't forget to let us know what you *really* think by leaving a comment below!

WIN! GET MAGICAL THIS HALLOWEEN WITH THE ULTIMATE HARRY POTTER COLOURING BUNDLE