The 2016 Olympic games have just kicked off in Rio, Brazil and we're cheering on Team GB for gold! We love seeing our athletes out there kicking some serious butt – especially if it's the fab ladies teams.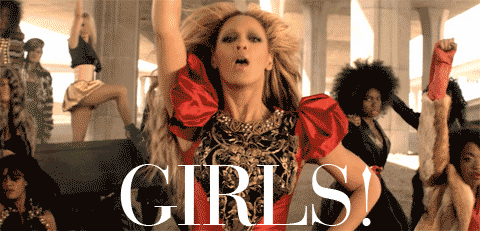 But we've started to notice something really… off… about how the media is reporting on women's sports compared to the men's. What gives, huh? It's 2016 people! This kind of thing is just not okay anymore, so we've put together 7 reasons why you should totally be celebrating the sportswomen competing this year. They ROCK!
1. The ladies are smashing world records left, right, and centre
#USA World Record lasted about five minutes… #GBR have snatched it back! Women's Team Pursuit live on 7Mate & app https://t.co/4ZIwTvVn6d

— 7Olympics (@7olympics) August 13, 2016
Here's the Women's Team Pursuit in the velodrome, with the US team breaking the world record and then Team GB smashing straight through it only minutes later. Sorry, but how ridiculously cool is this?!
2. Fencer Ibtihaj Muhammad made history as the first US Olympian to compete in a hijab
Fencer Ibtihaj Muhammad, first US athlete to compete in a hijab, wins her opening match. im so proud!! pic.twitter.com/QYJmnRW8kt

— . (@eylemcifatma) August 9, 2016
It's so important for young girls to see this kind of representation on TV, especially when such an awesome lady is doing pretty darn well for herself in the Games.
3. And Kariman Abuljadayel made history too, as Saudi Arabia's first female 100m sprinter
Saudi Arabia's first female Olympic sprinter Kariman Abuljadayel clocks 14.61 in 100 prelims #Rio2016 pic.twitter.com/M5SZKuyoiv

— Reem Abulleil (@ReemAbulleil) August 12, 2016
She placed seventh so she didn't manage to earn herself a spot in the finals but she's gained our uttermost respect regardless. You go girl!
4. Simone Biles is making waves in the Gymnastics world
.@Simone_Biles has had enough of female Olympians' achievements being compared to those of men's! So have we! pic.twitter.com/2s9hIfBDJJ

— Making Herstory (@MakeHerstory1) August 13, 2016
The whole world is crazy about her and for good reason too. Simone Biles is only 19 years old and is already, without a doubt, one of the best gymnasts the world has ever seen! She's the first woman in over 20 years to hold both the world and Olympic all-round titles. Please can we just BE her?!
5. In fact, the whole "final five" US gymnasts team are serious #girlsquadgoals
THE FINAL FIVE. What an inspiration to us all, we are so proud of you! 🇺🇸

Photo Creds: John Cheng/USA Gym pic.twitter.com/nq8Nh8kedk

— Gymnast Relate (@gymnastrelate) August 9, 2016
Could they get any more FAB?! With hours of training behind them, these girls rock the gymnasts floor time and time again. We're seriously jealous of their moves. And yet, it seems some commentators have to poke fun at the five having a chat before their events.
https://twitter.com/robinshoots/status/762407937008504832?ref_src=twsrc%5Etfw
How about we celebrate their generally incredibility instead? They were probably plotting how to take over the world, anyway, and if they were we wouldn't care a single bit – they're THAT awesome.
6. Corey Cogdell-Unrein wins second bronze medal and hits back against the everyday sexism that follows
Wife of a Bears' lineman wins a bronze medal today in Rio Olympics https://t.co/kwZoGY0xAX pic.twitter.com/VZrjOvr80h

— Chicago Tribune (@chicagotribune) August 7, 2016
When we initially this tweet from The Chicago Tribune we were kind of shocked. Who knew she'd changed her name to "Wife of a Bears' lineman"?!
In a statement made to Excelle Sports, Cogdell-Unrein said she wasn't personally offended by the omission of her name but that women should definitely be "recognised for our own accomplishments and attributes outside of who we're married to". Amen sistahh!
7. Can we get a 'HELL YEAH' for Katie Ledecky out-swimming literally every other competitor
https://twitter.com/Visionairess/status/764319251335446528
This isn't real – surely this isn't real?! Check out how fast Katie Ledecky was going as she swam her way to her fourth Rio gold. Not only is she breaking her OWN world records, but she's claiming more medals than she surely knows what to do with?! Carry on, Katie, carry on.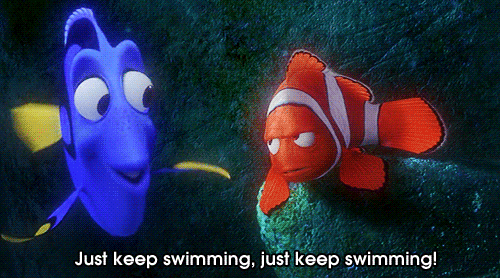 What have been some of your fave moments from the women at the 2016 Olympic Games? Let us know @maximumpop!