If you're not already sitting down, we recommend doing so RIGHT NOW (purely for health and safety purposes).
Now you're all settled, we can announce that SEPHORA COULD ACTUALLY, LEGITIMATELY, GENUINELY BE COMING TO THE UK.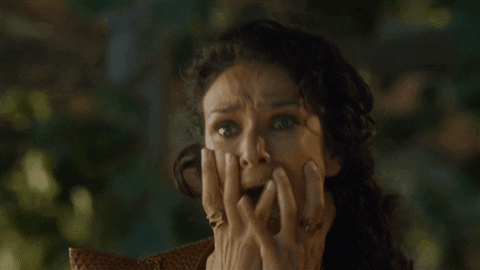 We know, team, we know.
According to internet sources, Zoella's fave American beauty store is being erected in London's Westfield Stratford RIGHT THIS SECOND (where the Missguided flagship store is also being built, FYI), and we can't cope.
And it looks like we're not the only ones who are wetting ourselves with excitement, because the *whole* of Twitter seems to have gone into meltdown.
Desperate for sephora to come to the UK 😩😩😩

— Natalie Maylor (@nataliemaylor) September 17, 2016
https://twitter.com/allanah_jayne/status/777180067822698496
https://twitter.com/aaj_98/status/777179549276700676
Sephora might be coming to the UK? Stop I might die

— Tasha Kotsch (@tashakotsch) September 17, 2016
https://twitter.com/hi_its_chelsea_/status/777177313700118529
If the news is true, it means we'll be able to get our paws on a whole heap of brands; including Tarte,  Urban Decay,  Hourglass, Makeup Forever and, of course, the Sephora collection itself.
You'll also be able to indulge in scenes like these.
And these.
And life will be 100x more Instagrammable. 
It also means that you'll be able to relate to all of *those* Sephora memes you see cluttering up your social feeds.
We are praying it's true, and we'll be heading to Westfield Stratford ASAP to verify the info. Once we have pictures, we'll make sure to keep you updated! But for now, let us know how excited you are, by tweeting us @maximumpop.
And breathe.