Achieving the perfect fake tan is a SERIOUS talent. From the risk of turning into an actual living tangerine to ending up streakier than a rasher of bacon, becoming a (sort of) professional fake tanner is no easy feat.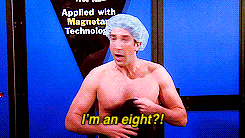 But one person who does seems to have the fake tan thing down, is Selena. She's always flawlessly bronzed – and never has an orange knuckle in sight. Jeal.
While we'd all love to have our very own tanning expert on hand 24/7 to help channel our inner bronzed goddess a la Selena, unfortunately, it's pretty unlikely.
Luckily for you, though, we've drafted in our very own tanning extraordinaire to help you achieve your very own Selena-worthy glow. RESULT. 
---
SELENA GOMEZ' AMAS SPEECH WILL BREAK YOUR HEART AND CHANGE HOW YOU SEE MENTAL HEALTH
SELENA GOMEZ REVEALS WHY SHE NEVER WASHES HER HAIR AND WE COULDN'T RELATE MORE
---
We spoke to James Harknett, Fake Bake's Global Creative Consultant, to find out how prep to achieve the PERF NYE tan – without the dreaded lines.
Ready to slay like the bronzed goddess you are? Let's go: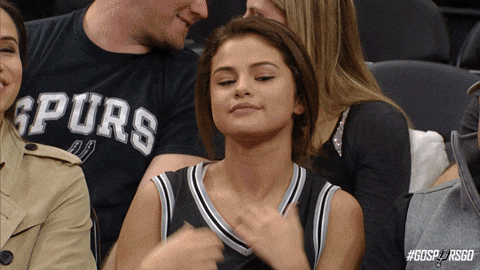 1.  Wax or shave at least 24 hours before tanning.
Avoid using hair removal creams and waxing when you have a tan as both of these will strip the tan from the skin in the areas where they're used.
2. Get any pedicures done before tanning. 
If you get this done after tanning you risk the chance of stripping the tan from your feet. And let's be honest, nobody wants a tan-less foot.
3.  Exfoliate the day before your tan and only use an oil-free body moisturiser.
Avoid moisturising your entire body on the day of your tan. Only apply moisturiser to your elbows knees and ankles after you have showered and DO NOT APPLY DEODRANT, OR PERFUME on the day of your tan.
4. If you're planning having your hair tinted or colored, have this done BEFORE your tan.
The chemicals in hair dye will strip your tan around your hair line and you'll end up with a pale tell-tale line. It'll be like the 90s all over again. *cringes* 
 5. Exfoliate your face before tanning, and do not apply moisturiser.
If you can't go without moisturising your face, use only a non perfumed moisturiser without oil, without AHAs and without Vitamin A.
6. DRINK MORE WATER!
DHA (an ingredient found in tans) can dehydrate the skin – so make an effort to stay hydrated yourself.
For the tan itself, we recommend using Fake Bake's Flawless Coconut Tanning Serum. Its lightweight and nourishing formula provides the perfect even finish, and it smells INCREDIBLE.
With these tips, you'll SLAY NYE 2016 no problem. If you have any more amazing advice – make sure to let us know by leaving a comment below! Now we're off to go and girl crush over Selena some more.