Recently we got the chance to put a few questions to Viktoria, who runs the beautiful bookstagram account seelieknight. With almost 50k followers and a whole host of gorgeous autumnal bookish snaps, we were thrilled to find out all about how she got started on Instagram, her coffee addiction, and why the 'Twilight' movies are more important than we thought.
What first attracted you to bookstagram and made you begin posting bookish photos? There was a time when I didn't enjoy reading because it felt more like a school project than a hobby. I remember putting off reading assignments until the very last minute when I would desperately try to find a way around doing my homework—whether that be by watching a movie or skimming the pages instead.
However, it was through watching a movie adaption of a book that my love for reading began to thrive. My friend took me to watch 'Twilight' at our local theatre. After two hours of sitting, enraptured by what I saw, I left that theatre with a desperate need for more.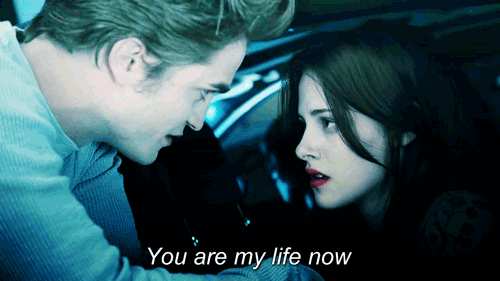 I wanted to know what happened next. I wanted to know so badly that I searched online to find if a second movie would be produced and found that the film I had just fallen in love with was adapted from a book series…one that already had the second book published.
I took the books out from my library and struggled to read through them because I'd never read something for my own pleasure before, so I wasn't accustomed to the sensation of it all just yet. When I finished, I posted a photo of the book on my Instagram and asked my friends if they knew of a similar series for me to read.
While I searched the tags for answers, I noticed that a few photos of the book were taken not with haste, but in what I could only interpret as a mistakenly artistic environment. The photos were casual enough to have been shot in less than a minute, but the way they were framed and the careless creativity about them had me intrigued.
Once I began to read a book every month, I decided to create a separate Instagram account solely for the purpose of discovering new books and discussing the ones I'd already read. After a while of posting the same dead-on shot of a book cover, I started incorporating the setting around me to make the photos prettier. After all, I was sharing them on an app fitted around photography!
How long have you been a part of the bookish corner of Instagram? To coincide with my previous answer, I started compulsively reading right after the release of 'Twilight' in 2008. Two years later I began to reverently post on Instagram, watching the steady increase of more and more book-centric accounts arise.
That was six years ago, but it still feels as though I created my account only one year prior. I only noticed the term "bookstagram" take form a year or so ago, once the community had expanded enough to garner it's own name!
Could you describe your Instagram 'aesthetic' in only three words? Hhhmm, that's a tough one. I'm going to have to go with: minimal, autumnal, and melancholic. I try to keep the same theme throughout the year, but it's tricky when I use autumn as my inspiration, considering it comes once every four seasons!
We know how great bookstagram is, but what is one of your fave things about it? Without a doubt, the community. I've always been a bit of an introvert, and I was never one to take pride in my art, but once I started to post detailed photos that caught the attention of a few people, I started to get the nicest compliments which encouraged me to keep posting.
It didn't take long to meet others who share the same passion as I do, and soon enough I was calling all of those followers my friends. Not only did I get to express myself visually, but I had the opportunity to encourage other people to continue putting their artwork out there.
I've met a handful of friends made via Instagram, half of which live on a different continent. While we originally spoke about books, we began to talk about our personal lives and the differences between our cultures. I've made friends in every corner of this world, all connected through our love of reading, and there just isn't anything better than feeling in tune with another human who lives across the seas.
And now, let's spotlight some of your incredible pics! We found 7 gorgeous props to make our bookstagram photos pop, but what is your favourite prop to use?  The best thing to accompany a book is a cup of coffee. Not only does it look great, but it tastes pretty phenomenal too!
https://www.instagram.com/p/BGNHrdIOZnW/
Is there one book that's so beautiful you just can't help but take a million pictures of it? Of course! This tends to happen a lot with me. The most recent book I've taken many photos of is the acclaimed poetry collection by Rupi Kaur, 'Milk and Honey'.
Overall, ultimate fave picture you've ever taken? A photo taken by my friend this spring where I submerged myself into a cherry blossom tree with my book.
https://www.instagram.com/p/BE062zeuZnz/
Thank you Viktoria for chatting to us! You can follow her on Insta at seelieknight.
Wish your bookstagram was filled with beautiful pics like this? Us too – we're filled with bookish envy, but it's a good job we've got some quick tips to up your Insta game.
Who's your favourite bookstagrammer? Let us know in the comments below! And, if you're feeling generous, you can give the MP! Books Instagram a lovely little follow too.