Scream Queens is the latest horror comedy to hit our TV screens, with equal measures of gore and laugh-out-loud hilarity. Described by its creator, Ryan Murphy, as " If American Horror Story, Glee and Scream had a sloppy coke-fueled threesome in a hot tub on a college campus it would be Scream Queens", we think it's a show worth a watch.
If you're as into Scream Queens as we are, and are impatiently twiddling your thumbs until the next episode is aired, then we may we suggest our favourite YA horror of the moment, 'Monster' by CJ Skuse to keep you sane? Or, you know, just because it's bloody brilliant and we're recommending it to everyone (sorry friends and family and passers by). 
 Here are our 4 top reasons why 'Monster' should definitely be filling in the time between 'Scream Queens' episodes.
Murder & Mayhem
If there's something that 'Monster' and 'Scream Queens' have in common, it is their horrifying sides. While 'Scream Queens' might overtake 'Monster' in levels of gore and bloody murder (we totally closed our eyes during the pilot), 'Monster' is still up there when it comes to jumps and scares. More eerie than terrifying, but still an excellent follow up to the TV show.
Girls do it best
Over the years, boys have taken centre-stage in many of our favourite shows and novels. With 'Scream Queens' and 'Monster', you've got two horror comedies which follow female protagonists and their goings on with other female characters – particularly the power struggles and rivalry between them. And we love it.
Boarding School vs. College Campus
The lack of parents, the big sprawling house, a bunch of misfits thrown together by education – boarding schools and college campuses aren't entirely different. If this is something you love about 'Scream Queens' then give 'Monster' and it's younger, more British version of a school campus a try. (And hey, Emma Roberts has done both!)
Horror and comedy come together terrifyingly well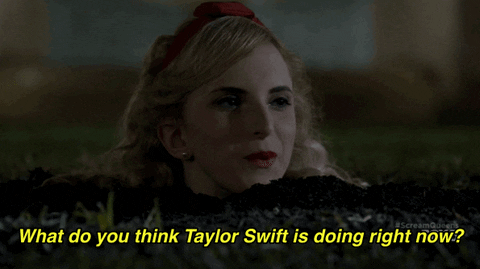 We can honestly admit to laughing out loud during the pilot episode of 'Scream Queens' , and we can also tell you that we found ourselves grinning at 'Monster' as well. With it's own twisted sense of humour and peppering of British slang, this book's horror comedy blend will have you turning pages effortlessly.
Get your copy of 'Monster' on Amazon for £7.99.
For more updates on new releases and bookish-ness, follow MiraInk on Twitter and Instagram.
More bookish articles?