Recently we got the chance to put a few questions to booktuber Sarah (of Sarah Churchill) and find out ALL the answers to what life is like on YouTube, how she got started, and how she balances her bookish opinions in reviews.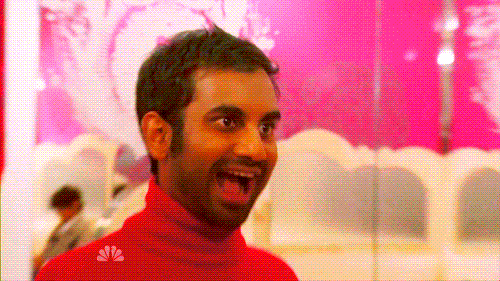 What first attracted you to booktube and made you begin posting your own videos? The main reason I decided to make videos was a personal one for me, as I've always been a very shy and quiet person who would run a mile from a camera. These days I'm very open about my struggles with anxiety and depression, and I've struggled with bullies a lot in my life, and back then I was still struggling. I was 29 when I made my first video, and I literally just woke up one day and decided I was going to make a big change and put myself out there. Sort of force myself to be stronger, even if it meant clicking upload and then hiding under a table. It's one of the best decisions I ever made, and was a huge contributor to my now being able to speak on panels, interview celebrities, and attend huge meetups without serious meltdowns. I'm a lot more confident in my abilities, opinions and looks – if anything's going to stop you caring about your wonky eyes and the stupid faces you pull when you talk, editing hundreds of hours of your face will do it.
I actually started making videos as more of a general vlogger, then one day I made a video about the perils of lending books out because my original copy of 'Twilight' (yes, I know) had been destroyed by a friend who didn't just break the spine, she decimated it. Somehow YouTube's suggested videos sidebar actually did its job and suggested bookish videos for me to watch, and that's how I discovered booktube. I really wish I could remember the first booktuber I watched, but I do remember jumping from one to another until I realised this was a community, and one I would fit into. My videos took a distinct bookish turn from then on.
How long have you been an active member of the community? That first video about my poor deceased copy of 'Twilight' was in January 2013, and I posted my first book review a month later. Three whole years, 6 different hair colours and distinctly improved eyebrows later, booktube is a huge part of my life.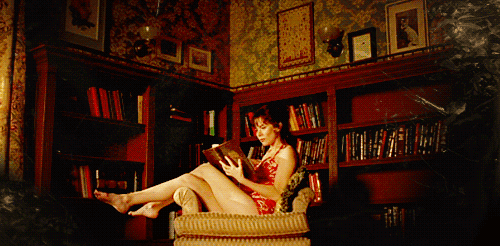 What equipment do you use to film your videos? I have a cheap Canon Camcorder on a tripod that I've used since day one, with two big softbox lights either side so I don't have to rely on daylight film. It's my birthday in a few weeks though, I'm holding out hope for a new Canon PowerShot G7 Mark II. I think I've earned an upgrade by now.
For anyone unfamiliar, can you describe your channel and content in only one sentence? It's me sharing everything I enjoy; usually books and graphic novels, sometimes makeup, Lego and life vlogs.
Booktube has become a massive online influencer in its own right, growing and growing each day. What sets your channel apart from the mass? You know, I'm not really sure that my channel is really that different, apart from it being me and my tastes. I like a wide variety of genres and age-ranges; I read middlegrade, YA, adult, Manga and graphic novels, and pretty much any genre as long it's not too heavy on the romance. I guess I could name some of the things my kind subscribers say about me… I'm calm, approachable and happy to chat with everyone in the comments. I make sure to give positives and negatives about a book, and back up my opinions with reasons so that a viewer can make up their own mind about whether or not to read it themselves – even if it's not for me, it might be more their thing. And I'm definitely not afraid to say I hate a book, even if it's been sent to me by a publisher (sorry publishers).
One thing I am very proud of, and I think has brought some people to my channel, is the Anti Bullying Readathon that I host every year during Anti Bullying Week in November. It's growing every year, and I really love to think of it helping to change people's mindsets, and giving victims a place where they can discuss their experiences and support each other. I'm very proud to be an Anti Bullying Ambassador, and work really hard to help everyone I can.
'Bookshelf Tour – Celebrating 10k Subscribers' is one of your most popular videos. Can you tell us about what went into making it and what it's reception from your viewers was like? That video was the bane of my life for weeks. It took over 9 hours to make from start to finish, it involved 3 different height tripods, a stepladder and lots of swearing on my part. It went live in September 2014 after lots of nagging from my subscribers, and they seemed to really enjoy it. I think it gave them a look into the other stuff I'm interested in, like the non-fiction books I own from my studies and all the art and design books I have, as well as all the novels they wouldn't have seen because they were my BBT (before booktube) collection. I can honestly say I dread the thought of working on another, especially as I must own well over a thousand books by now. I know they'd love an updated version though, and I was really pleased with it once I'd finished. Maybe I'll do another when I hit 20k subscribers. Maybe…
Thanks so much to Sarah for chatting to us! If you're interested in her videos you can watch them here, or tweet your own questions to her @GlamazingSarah.