The world woke up to the crazy news of Camila Cabello LEAVING Fifth Harmony. If you didn't know already, read the full story here. Seriously, what even is 2016? We don't even know anymore.
We've had all day to process this information and it's still a lot to deal with. BUT! Fear not people, Fifth Harmony have a new member. They're multi-talented and have been a member of One Direction (kind of)…
---
Find all the Fifth Harmony girls in our Snapchat Directory
QUIZ: Who sang it – Camila Cabello or Lauren Jauregui?
FACE OFF: Who would you rather have around for Christmas dinner – Lauren Jauregui or Jade Thirlwall?
QUIZ: What % Camila Cabello are you? 
---
From now on, Fifth Harmony will consist of Lauren Jauregui, Normani Kordei, Ally Brooke, Dinah Jane and RYAN ROSS.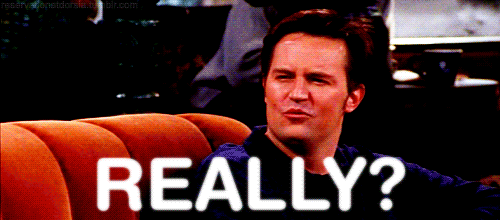 Okay, not really (obvs)… But Ryan's been trending on Twitter today after a fan updated Fifth Harmony's Wikipedia page stating he is now a current member. Ngl, it gave us life.
Ryan was an original member of Panic! At The Disco but left in 2009. He hasn't done much in the public eye since, but often hits the Twitter trends as a new member of bands who've just lost one. Why? Because the internet.
https://twitter.com/blurryfacexhes/status/810880795330146304
We told you it was like March 25th again! These are our favourite tweets about it so far.
I can't believe Ryan Ross is in fifth Harmony. that guys taking over all the numbered bands. First 1D, next fifth Harmony

— adrianna p. (@adriannavctoria) December 19, 2016
https://twitter.com/mattysangeI/status/810876099915841536
It got us thinking, although Camila cannot and shouldn't be replaced, IF the girls were to get a fifth member in, who should it be? Now they're down to four like Little Mix, maybe there's a supergroup on the horizon? We hope so!
How are you feeling about Camila having left 5H? Let us know in the comments below!