Ruth B has had a mind-blowing 2016 so far! She started singing songs on Vine in 2013 and now her single 'Lost Boy' is catching fire all over the world, having just gone top 25 in the US.
She may spend most of her time lost, but MP! managed to track her down to get an insight into what it's like in Ruth B's head:
Hi Ruth! Your debut single 'Lost Boy' is blowing up in the USA and Canada right now. Is it weird thinking that Barack Obama has probably heard your song? What do you think his reaction would be?
It's really incredible to see the song doing what it's doing. I feel really humbled that people have found a friend in the song! I would hope that Barack Obama would like my song. I think his reaction would be a subtle but confident head nod/bop.
That's the one. YES RUTH CAN!
'Lost Boy' is influenced by the fairytale 'Peter Pan'. Are you planning on writing any more fairytale-inspired songs? Can we expect a song about Genie from 'Aladdin' next?
I don't really plan my songs ahead of time. I guess it depends on what's inspiring at the moment but I do think that 'Peter Pan' will be my only fairytale song. BUT never say never. Genie could definitely be fun.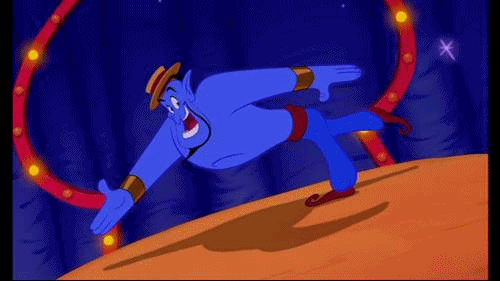 Which fairytale villain do you think is the most misunderstood? And if you had to choose one to conquer good which would it be?
The beast from 'Beauty and the Beast' is pretty misunderstood. I think he was just a lonely spirit in need of a friend. I guess in the end we all come to see that though. I mean I'm not justifying locking people up to find a friend in them but STILL, it's a fairytale…
You previously mentioned that you like storytelling. Can you tell us your favourite story about yourself?
I love a good story. I love that you can put words together and paint a picture in someones head. I have so many stories that make me me!
'Lost Boy' was the first song you wrote. Would you ever write for other artists or are you saving all the good stuff for yourself?
Every now and then you write a song that doesn't really fit you. If I wrote a song and met someone who could do it more justice than I then absolutely!
So far, you're known for your piano ballads. Would you ever go full on Calvin Harris-style EDM? 
A lot of my songs are written on piano but I'm totally down to explore and elevate my music. I think my album will surprise people but regardless of the production, it will always remain honest.
In the music world you go by your real name Ruth B (Berhe), but if you had to choose an outrageous stage name what would it be?
An outrageous stage name for me would be Ruzazanoo. It has a ring to it don't ya think?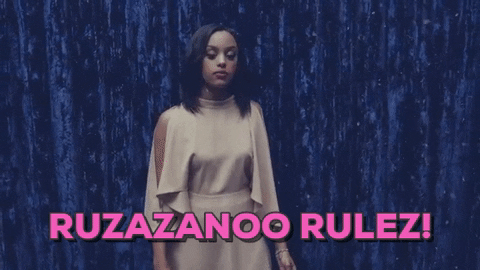 You originally started making videos on Vine and then succeeded in signing to a major record label. Which other Viners are you loving at the minute and what advice do you have for any Viners who are hoping to make it big in music?
My main piece of advice for Vining or any social media posting is to be as original as you can be. Always put your own twist on what you're doing so that you stand out. I love Em Harriss! She sings on Vine and posts a lot of beautiful originals.
Your fellow Canadians like Justin Bieber and Alessia Cara are killing it in the music world! Who's your favourite Canadian singer right now?
 
I love that Canada is killing it in music! I'm a huge fan of The Weeknd. He also happens to be Ethiopian like myself.
As a Canadian do you feel more passionate about maple syrup or ice hockey?
Very passionate about maple syrup. Huge fan of poutines. Hockey? Not so much, but don't tell anyone 
Ruth's debut single 'Lost Boy' is out now to stream and download. Tweet us @maximumpop if you just joined Ruth B's gang of lost boys.