If you could play God for one day of summer, what would those 24 hours look like? Sunshine galore, free ice-cream, books handed out at the street corner?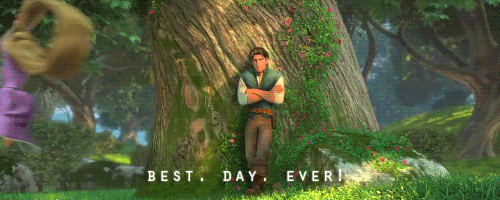 We asked Robin Benway, author of the moving 'Emmy and Oliver' what her ideal summer's day would look like. Here's what she said.
I live in Los Angeles, so the first thing that my ideal summer day would have is NO TRAFFIC. In fact, the only way my ideal summer day could happen is if there's zero traffic, so let's pretend that that's a thing. (Oh, to dream.)
It would probably start late, because I can never sleep in, so ideally, I would sleep until ten am. (Teach me your secrets, late sleepers!) My dog, Hudson, could probably sleep for 24 hours if given the chance, so us lazybones would stay in bed for a while. Once awake, though, I need coffee immediately. I usually make it at home because I'm not fit to go outside until I've consumed caffeine, but this is my ideal summer day! Anything could happen! So I'd wake up Hud and we'd walk to Alfred Coffee, which just opened up in my neighborhood.
Afterwards, I'd pack Hudson up in the car and head down to the beach. Not only is it always beautiful there, but it's twenty degrees cooler than Los Angeles. Win win! Plus, Hudson likes to smell the ocean. He won't go in the water, but he'll get close to it so he can give it a sniff. My little weirdo.
On the way home, I'd probably listen to the Road Trip playlist that I made a few weeks ago. I tend to make playlists for things that I'm not doing, like "Cleaning the House" or "Working," so having a playlist for something I'm actually doing is a nice change of pace!
Once Mr. H and I are home (because again, no traffic!), we'd probably head over to Pazzo Gelato for, you guessed it, gelato. Hudson has never had gelato in his life, so he thinks we go there just to people-watch. Oh, Hudson, you have no idea what you're missing.
Afterwards, Hud and I would head over to Fern Dell in Griffith Park for a walk. (This seems to be turning into HUDSON'S ideal summer day. Hmm.) But Fern Dell is gorgeous and shaded and rarely crowded, which means we can meander. Also, bonus! There's a coffee stand!
I'm assuming that my ideal summer day transfers into my ideal summer night, which means a trip to the Hollywood Bowl. The LA Philharmonic plays there and it's one of the best settings ever for music in Los Angeles.
And then we'd be home, ready for bed, because since tomorrow is NOT my ideal summer day, I'll be waking up at 6am. Where's the coffee?
Get 'Emmy and Oliver' for £6.99.
More bookish articles?