R-Patz is always a winner in our books. He first grabbed our attention when he played Edward Cullen in the Twilight Saga and we've been having a full on internet perving relationship ever since he just doesn't know about it.
Not content with Googling Mr Pattinson we've heard on the grapevine about a new book soon to be hitting the shelves on August 6th 'Robert Pattinson: The Biography' published by John Blake Books. The book follows Robert's success after accepting his breakthrough role and the projects for the future.
To celebrate we've teamed up with Sarah Oliver the author to enlighten you with 10 facts you probably don't know about R-Patz unless you're a stalker.
1.    When Rob was filming 'The Rover' in Australia there were so many flies that it really put him off eating because they were all over the crew's food. He ended up just eating bread with barbecue sauce every day for three weeks.
2.     Rob had to pay thousands of pounds in college fees because his dad didn't think he was working hard enough to justify him having to foot the bill. Rob managed to walk away with an A and two B's (but his dad never did pay him back!)
3.     His first film premiere was a huge disappointment. He had been cast as Reese Witherspoon's son in 'Vanity Fair' but they cut his scene and didn't tell him. He only found out as he watched the movie at the premiere, with his flatmate Tom Sturridge. Thankfully, he did appear in the DVD release so all was not lost.
4.     When Rob joined the cast of Harry Potter he felt out of his depth so pretended he was twenty-four and from South Africa. Instead of mixing with the other actors, he just sat around drinking coffee for the first month.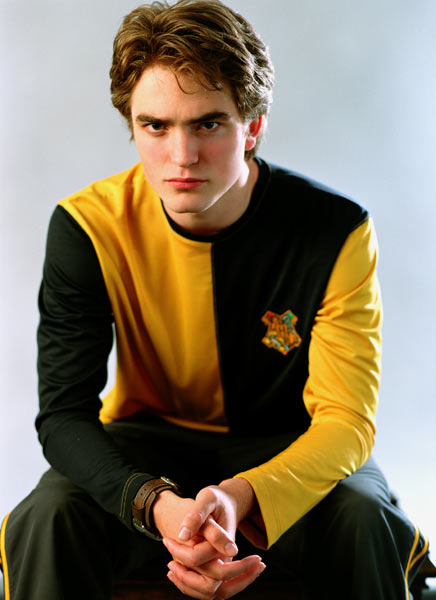 5.     After Harry Potter, Rob won a part in Roland Schimmelpfennig's 'The Woman Before' at the Royal Court Theatre in London but he was fired before opening night. 'I don't know why I was fired. They probably said something, but I was so furious I wasn't even listening,' he confessed to The Hollywood Reporter.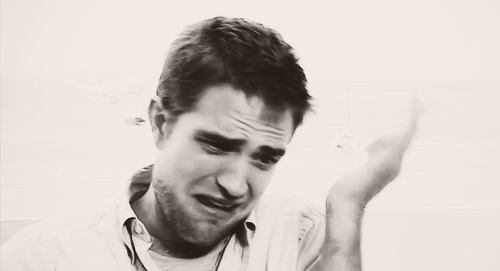 6.     When Rob was 21 he moved to America to try his luck but he didn't have anywhere to live so he used to sleep on his agent's floor.
7.     When Rob finishes filming a movie he takes home some of his costumes so he can wear them again (even if they're really awful).
8.     As part of his final audition for 'Twilight', Rob had to kiss Kristen on a bed. It went so well that Catherine Hardwicke (the director) had to tell them to tone it down because they were so passionate. Rob revealed to the Daily Record: 'It was funny. When I got into bed with Kristen I said, "I've only known you for an hour and we are in bed." I think I must have gone way over the top with it as well, because I remember looking up afterwards and Catherine Hardwicke had a look on her face as if to say, "What are you doing? You look like you're having a seizure!"'
9.     Rob still meets up with some of his Twilight co-stars occasionally but it's difficult because they are all busy working on different projects. He tends to play poker with Kellan Lutz, which ends up costing him around $500 a time, because he's by far the worst player.
10.  In 'Water for Elephants' Rob's love interest was Reese Witherspoon. The media claimed that Rob had been upset when Reese divulged in an interview that their love scenes hadn't been enjoyable because Rob had a runny nose. He set the record straight in an interview with the Chicago Sun Times: 'Listen, I had a cold and kept apologising to Reese, who has since revealed to the press that I had the worst sinus infection when I was kissing her. She has said, "He was just sniffing all the way through." I guess that was her response to, "Reese, you're the envy of so many girls." I shouldn't have made my nose run. I was so embarrassed.'
Same Rob, same.
'Robert Pattinson: The Biography' is available to pre-order by clicking here and hits shops on August 6th.