Recently we got the chance to put a few questions to booktuber Rincey (of Rincey Reads) and find out ALL the answers to what life is like on YouTube, how she got started, and just how much she loves Rainbow Rowell's  'Eleanor & Park'.
What first attracted you to booktube and made you begin posting your own videos? There were a few things. I always watched YouTube videos and other vloggers and enjoyed the community but I never wanted to make videos that talked about my life. And I always read book blogs, but never really felt strongly connected to that community. But then I found people like Priscilla from The Readables and Sanne from booksandquills who talked about books and I immediately knew that was something I wanted to do. It was the perfect connection between the book world and YouTube world that I enjoyed.
How long have you been an active member of the community? I have been posting videos since May 2012, so I've just passed my 4 year anniversary.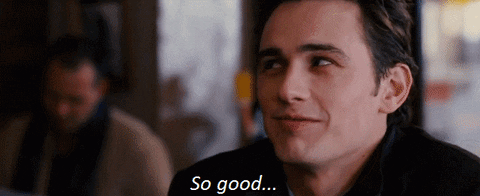 What equipment do you use to film your videos? I use a Canon Rebel t3i with a 50 mm 1.8 lens to record my videos and I now use Final Cut Pro to edit my videos, although I used iMovie for the first 2 years. I keep saying I'll get a microphone to help improve my sound quality, but keep putting it off.
For anyone unfamiliar, can you describe your channel and content in only one sentence? I am a booktuber – a YouTuber who talks about books – that covers a wide variety of genres including literary fiction, non-fiction, young adult, fantasy, mystery, and a lot more.
Booktube has become a massive online influencer in its own right, growing and growing each day. What sets your channel apart from the mass? I think there are two things. One is the wide variety of genres I like to read. I am willing to try anything and while there are certain genres I tend to favour more than others, I think there is a little bit everything on my channel. Also, I do a lot of book reviews, which is not completely uncommon but isn't done quite as often because the popularity of those videos vary significantly. But I love book reviews and I used to post one a week for the first two years.
Your book review of 'Eleanor & Park' by Rainbow Rowell is one of your most popular videos. Can you tell us about what went into making it and what its reception from your viewers was like? Honestly, I just read the book and really, really loved it so I knew I had to make a video about it. I think I got lucky because Eleanor & Park is an extremely popular book so people were looking for reviews of the book either because they wanted to talk about it with other people or they heard about it and wanted to know what the hype was about. But I am still so surprised by the reception of that video because it is a common narrative that book reviews don't get a lot of views, and yet my most popular video is a book review!
Thanks so much to Rincey for chatting to us! If you're interested in her videos you can watch them here, or tweet your own questions to her @rinceya.