If you didn't get chance to pick up Jenny Downham's gorgeous 'Unbecoming' when it was out in hardback then you're in luck! The equally beautiful paperback has just hit shop shelves, and what better time than now to fall in love with this bittersweet family tale.
'Unbecoming' weaves the story of three generations of women together, each who struggle with their own past and present so much so that they cannot move forward and look to the future. After the elderly Mary, who suffers from dementia, turns up out of the blue, her estranged daughter Caroline is forced to take her in. 17 year old Katie forms an instant connection with the grandmother she's never known but with Caroline's cold annoyance at the entire situation, tension is certainly brewing between the three.
We challenge you not to fall completely in love with Mary. Yes, she might be an old woman, but this old lady is one inspirational badass. She was breaking rules and challenging the norm before equality was even a THING and we could certainly all learn a few things from her, both as a teenager and now.
And Katie too – the way Caroline brought her children up might have been a bit strict and over-involved but Katie blooms in an incredible fashion. After kissing her best friend Esme right at the start of the novel, her sexuality leads her down a twisting road of confusion with questions she cannot answer. But what do we learn? In the words of Miley: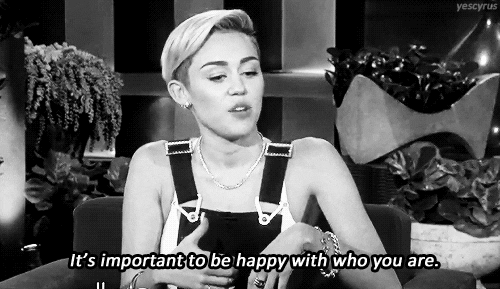 Too right it is! Female empowerment, HELL YES! 'Unbecoming' definitely celebrates the strength of females and we couldn't agree with the notion more.
We had to feel sorry for Caroline, though. The emotional reveals at the end are just too much for our feels to handle! This woman has dealt with a lot of bad stuff and is probably the selfless hero of the whole novel, so let's give her a round of applause for being the dark horse of our hearts. Let this be a lesson: first impressions aren't always right! But we won't say any more on the matter because, well, we wouldn't want to ruin anything.
'Unbecoming' just has this quiet kind of honesty about it and, whilst that might not be everybody's cup of tea, we darn love it! There's no mad action or crazy stunts, nor even any heart-wrenching scenes of death and heartbreak, but it totally doesn't need them. It transcends the realms of YA and becomes a book that will pull on your emotions regardless of your age, who you are, or what walk of life you come from.
The characters are just SO GREAT. They make mistakes, they learn from them, and most of all they feel REAL. So if you want realism with a side serving of familial bonds then this is definitely the book for you. And if you don't, you should totally pick it up anyway, because we cannot recommend it enough!
Yet to grab a copy of 'Unbecoming'? Get yours here now.
Already read it? Lucky thing! Let us know your thoughts by tweeting us over on @maximumpopbooks.