Let's be real for a second, libraries are a thing of total greatness and we seriously cannot get enough. Thing is, we're kinda sad that less and less people nowadays are giving the ol' book palace a visit and we want to change your mind about the whole shebang.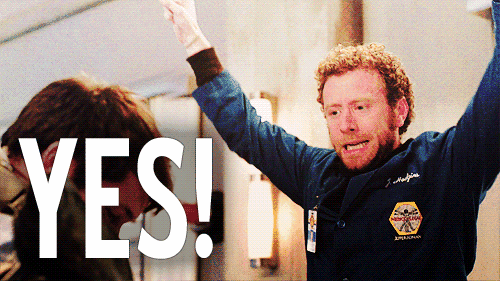 From free books to surprising extra services, here's why you totes need to get your hands on a library card. STAT.
1. Free Books
Like we haven't said it enough, if you're not aware libraries have FREE books that are available for you to take away. FOR FREE!
The local bookshop wouldn't let you do that, would they. Libraries are like the bookish best friend we've always wanted.
With libraries you can take out whatever you want whenever you want and, as long as you bring it back, everything is a-okay and totally expense free.
And just in case you didn't get that: FREE BOOKS GUYS. FREE. GIVE US ALL THE FREE BOOKS!
2. Help you through the dreaded book buying ban
We know how tough it is to survive "The Ban" but sometimes needs and finances must and you have to stop buying every book in sight.
Ughhhhhhh. It's a painful kind of heartbreak.
But guess what, your local town, city, or village has the perfect organic medicine to heal you up in a jiffy: the library!
Like we already said, you can drag yourself and your empty purse along and feel good knowing you're satisfying your bookish cravings without having to sell your soul at the Waterstone's tillpoint. It's a win win.
3. The call of the internet
Ever had a meltdown when your computer broke right before that that big school essay was due? And you can't log into your school or college computers because it's exam season and they're all fully booked 24/7?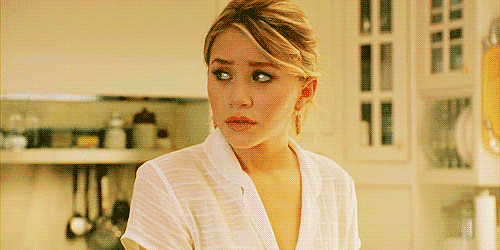 You're in luck because your local library probably has computers and internet access too! And printing, for a small fee, so you can print off anything you want. Including but not limited to this template to help contribute to our Rainbow Rowell Book of Love fan project!
(It's awesome. Get on that.)
4. You're still supporting your faves!
Every single time you check a book out of the library in the UK the author gets a small payment from it. How cool is that?! So even though you're not spending any money yourself you can still help support your fave writers and help them keep on writing those awesome books.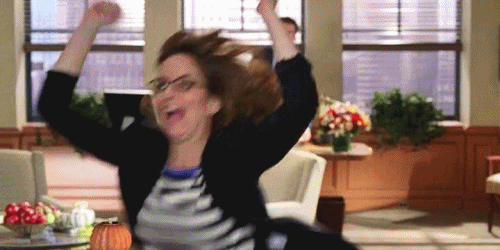 5. Libraries also stock more things than books, like DVDs…
Forget the Netflix monthly subscription charge, you got all the entertainment you could possibly need in one space! We've personally never tried this service but they always seem to have a pretty decent selection whenever we go in so it's worth a shout.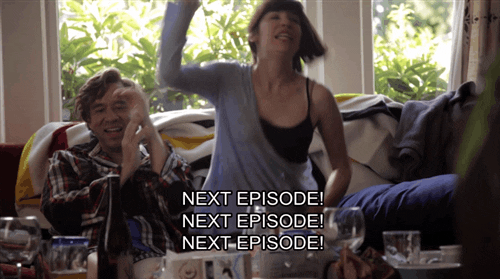 6. And audiobooks…
Even if you fancy listening to something instead of reading or watching, the library got yo back.
Audiobooks are expensive as heck and even though you can read literally anytime anywhere sometimes the prices to buy outright aren't worth it. The best news: the library has some for free/discounted rental prices then!
Bing, bang, bosh. We can barely keep up with how much our local libraries got going on.
7. And they got ebooks too…
Brb we're about to lose our mind over the FREE EBOOKS on offer as well. This is almost all too good to be true.
Literally, borrowing ebooks from your library takes the game to a whole new level and WE WANT IN.
8. You might stumble across a gorgeous heavenly building
If there's one thing us here at MP! Books know , it's a seriously beautiful library when we see one. These 17 are definite #librarygoals and we're OBSESSED.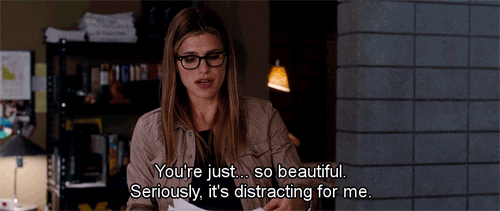 Can you imagine if they were your local place?! We'd lose our minds tbh. Although we would save a lot on rent because we'd literally live there all day every day instead… What, can you blame us?
9. Or a Harry Potter exhibit…
Or even better, maybe one day we'd walk into one of the best libraries ever and find out they have their very own Harry Potter exhibition going on in 2017 that we'd love to just "stumble" upon and totally NOT spend hours there obsessing over all the uber cool things.
10. You can try things you might not be sure you'll like
The absolute worst thing about book buying is splurging on a massive book haul and then reading all those pretty books and discovering you don't like any of them…. one of them you even *gasp* DNF!
(Did-not-finish, FYI)
Seems like a pretty big waste of money if you ask us. By using the library system you can take the books that catch your eye for a whirl and then go and purchase your own copy if you really love it.
That way you won't end up with a bunch of books you hate and will never read again taking up precious bookshelf space!
Because us bookworms know how precious our book space is to us.
11. The satisfaction of knowing you're helping out the local community
Need more be said?
Let us know @maximumpopbooks (or in the comments!) why you think libraries should get more good rep and be used more. We'd love to know what you think!