If you're a little lost as to who Paige McKenzie, or what the frick 'Sunshine Girl' means, then you really need to get up to date on MP!'s most beloved horror novel of the  month.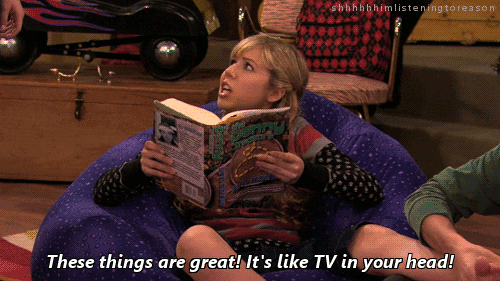 Paige McKenzie, ordinary girl turned youtube star and author, started up her youtube channel four years ago with the intention of proving to her mum that her house was haunted. A few years later, McKenzie, or Sunshine Girl, as she's known, has become a first-class ghost hunter with reams of experience up her sleeve in dealing with the paranormal. It's a killer web series, and we highly recommend you check it out.
What could possibly top the creepy goings on and thrill-factor of these ghostly videos, is Paige herself. Check out why we here at MP! think Paige is da bomb.
8. She loves Taylor Swift. Although, who doesn't these days? Taylor Swift has become the unrivalled queen of pop, but what we love about Paige is her shameless sing-a-long video. Us too, Paige, us too.
7. Cats bond people like little else. Funny cat videos are the backbone of many a friendship, and if Paige is down with cats, she's got to be a reasonably cool individual.
6.  We love this. We love that Paige loves it. Boys are superfluous when it comes to world domination and becoming empress of the planet.
5. She gives quality advice. Keep it simple, Paige.
Be nice and stuff

— Paige McKenzie (@hauntedsunshine) March 20, 2015

Smile as if your life depended upon it!

— Paige McKenzie (@hauntedsunshine) March 20, 2015
4. Awww yes – girl power. Girls supporting girls. We love it.
3.  Even though Paige is the star of a pretty massive web series, and now an author, it doesn't stop her being a normal person. With silly, normal-person faces. Down-to-earth and chilled – another reason this girl is awesome.
2. She's best buds with her mum, which is totally adorable and super sweet.
1. Paige is one hardworking girl, and we think that's amazing. From writing her book and recording the audio version, to keeping up with her youtube channel and different interviews, this girl has one hectic schedule. And for that, Paige, we salute you.