Recently we got the chance to put a few questions to Reagen, who runs the beautiful bookstagram account reagen.reads. With over 10k followers and a whole host of seriously awesome bookish snaps, we were thrilled to see his autumn aesthetic feed and share in his love for the Vintage Classics new rebranding of 'The Night Circus'.
What first attracted you to bookstagram and made you begin posting bookish photos? Honestly, I believe it was my genuine love for reading, and photography. Before bookstagram, I had a personal Instagram that was mostly for photos I had taken while out with friends, or on a hike in the local forests, but I never truly felt connected to it. I remember one day scrolling through the 'Popular Photos' page and coming across a STUNNING photograph of some books, arranged in a flat lay style.
Shortly after, I began to brainstorm about the idea of an Instagram devoted solely to READING! What a delight! The photo I remember belonged to a friend of mine, Adam, and ever since I have grown to love the community that is bookstagram.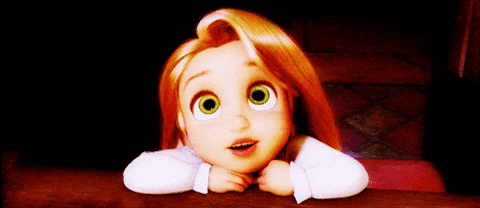 How long have you been a part of the bookish corner of Instagram? Wow, I can't believe it but it has been every bit of a year and 4 months, give or take? I feel as though I have been a part of this corner of Instagram for a lifetime now!
Could you describe your Instagram 'aesthetic' in only three words?
Only three words, gosh this is a tough one. If I had to pick, it would have to be: cosy, warm, and inviting. I would compare it to the description of a Hobbit Hole from J.R.R. Tolkien's work 'The Hobbit'.
We know how great bookstagram is, but what is one of your fave things about it? This is not difficult at all: my favourite thing about bookstagram is the community. I have made so many life-long friends through bookstagram, all over the world. I have friends that live in Dubai, New York, Hungary, Sri Lanka, and so many other interesting places!
We are very much like a family, in a sense that everyone includes one another, and looks out for each other. We all speak a universal bookish language, and share a passion for reading that transcends social media platforms.
And now, let's spotlight some of your incredible pics! We found 7 gorgeous props to make our bookstagram photos pop, but what is your favourite prop to use? Definitely my Crosley Vinyl Record Player. The exterior is built like a vintage suitcase, which pairs well with a lot of my photos. During the past month and a half, I have been using natural props such as dead leaves from outside, or even the trees themselves!
https://www.instagram.com/p/BLHZBS9AsR-/
Is there one book that's so beautiful you just can't help but take a million pictures of it? There are too many to count, as I am unashamedly a "Cover Lover". I would have to say 'The Night Circus' by Erin Morgenstern, the book itself exudes magic!
Overall, ultimate fave picture you've ever taken? My favourites are constantly changing, especially now that we are in the season of Autumn. As of right now, I would have to say that my favourite photo would have to be this one.
It's bright, warm, spicy, and you can almost smell the fresh baked cookies! Perfect for this season!
Thank you Reagen for chatting to us! You can follow him on Insta at reagen.reads or tweet him your own questions @reagen_reads.
Wish your bookstagram was filled with beautiful pics like this? Us too – we're filled with bookish envy, but it's a good job we've got some quick tips to up your Insta game.
Who's your favourite bookstagrammer? Let us know in the comments below. And, if you're feeling generous, you can give the MP! Books Instagram a lovely little follow too.