We caught up with bookish superstars and long-time bffs Rainbow Rowell and Leigh Bardugo as they kick off their Worlds Collide tour aka. their First Ever JOINT tour!
After we calmed down, we spoke to them about the magical worlds of 'Carry On' and 'Crooked Kingdom' and all about fandoms, friendship, fan fiction and their fictional crushes.
Hi guys, welcome to the UK! So how did the Worlds Collide Tour come about?
Leigh: Rainbow and I have been really good friends since we met at LeakyCon in 2013. And ever since then we've been saying we should go on tour together!
Rainbow: Wow has it been that long?! I was supposed to come over to the UK earlier this year for World Book Day but was really sick so we had to switch things up. And it just worked really well… now we're tour buddies which is great because I don't get to see her that much.
So tell us… what are each other's worst tour habit?
Leigh: The way she looks at me…! Seriously, I'm super indecisive. I can't even pick where to eat.
Rainbow: And I want to know everything about what we're doing, so I do hours of research about where we're staying, what to see etc. So we make a nice team because I can give Leigh all the options…
Leigh: And then I shoot them all down! But we make a good team that way!
Let's dive into the worlds of Carry On and Crooked Kingdom. If you had to set your characters up with each other, who would make the best couple?
Leigh: I'd set Lincoln up with ME! I love him, he's mine! I started off reading 'Attachments' and was like 'Who is this jerk? He's a total creeper!' And then I was totally charmed by him! He's so my type too: a giant line backer body but with a science nerd personality who wears corduroys.
Rainbow: I'd want to go with Nina from 'Six of Crows', she'd be a hoot! She totally owns a room and is super relaxed. I'm also really into Matthias (basically I ship the whole Nina/Matthias thing), but I think that's because I really identify with him. He's very severe.
Leigh: I wouldn't mind putting Park and Inej together, because he is so kind and she deserves someone like that.
Rainbow: See, I'd actually put her together with Levi. I think Park would be too gentle – Levi could get her out of her shell.
Leigh: Yeah… Oh, how about Levi and Nina? They'd set fire to a city together, but with charm! If you were going to write fan fiction about each other's worlds, what would you write about?
Rainbow: I would totally write about the chemistry between Nina and Matthias – I love their banter and their spark. I'd also be really immature and pair up all of Leigh's characters immediately!
Leigh: Well when your characters have as much damage going on as mine do, you can't! No love for my messed up babies! I'd write about kissing! All the kissing!
If you could kill off one of each other's characters, who would it be?
Rainbow: I can't! I can't even kill my own characters… I guess if I had to, I'd kill Tante Heleene, the owner of The Menagerie.
Leigh: Oh yeah she needs killing. I'm trying to think of who is genuinely bad in your books – oh! The Step-Dad – I'd totally kill him.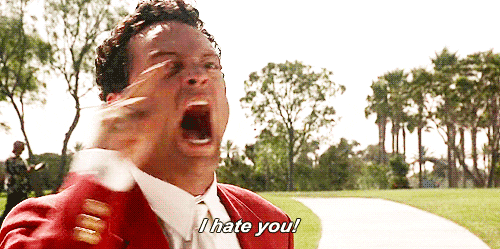 What was your favourite scene to read in each other's books?
Rainbow: I'm blown away by the big group fight scenes Leigh writes. I love that her characters all do their own thing, but when shit gets real they all band together. You see all their bonds and motivations, who is attached to who and how that effects their actions which is awesome! For example that ambush scene on the Dock! It's full of explosions, gunfire, fist fights – it reads like a Hollywood blockbuster!
Leigh: Thank you- I hate writing those scenes so I'm glad they work! I always love Rainbow's first kisses… when your heart is thundering in your chest and you're screaming 'please let this happen!' There is this one scene in 'Eleanor & Park' that gets me every time though. There's this horrible prank played on Eleanor where she has to wear this ridiculous gym suit and Park sees her in it. She's mortified and sure he'll want nothing to do with her after that. You're so in her head, and in her sadness and shame – it's heart breaking! And then you switch to Park's point of view and you realise just how hot he is for her! It's so powerful because we talk a lot to girls of size about how they are worthy of love and desire. But actually seeing it in a book and seeing it from the male perspective is so powerful – I loved it!
Who would win a fight between Simon & Kaz?
Leigh: KAZ!
Rainbow: No, Simon is totally unbeatable with his magic; he's like a nuclear bomb. Nothing can stop that!
Leigh: Kaz would know that going in and would outwit him. Kaz doesn't get into fights he can't win. Here's what would happen: Simon would be on his way to the fight and Kaz would have him jumped. He'll resort to things that Simon isn't underhanded enough to do.
Rainbow: It's kind of like Batman vs. Superman. Everyone knows Superman is crazy powerful, but Batman is crafty. Superman would totally win though!
Leigh: LIES!
#Friendshipgoals! If you want to find out where you can see Leigh and Rainbow on their Worlds Collide Tour, check out our author events page here.