There is nothing about Hogwarts that we don't love – and that includes all the ghosts! These spooky school mascots are one of the most colourful (well not literally) parts of the Hogwarts experience.
Who wouldn't want to practice swash-buckling with The Bloody Baron or go for Butterbeers with the Fat Friar? And as annoying as she might be, we'd love for Moaning Myrtle to help us out with our Triwizard Tournament woes.
We all love to hate Peeves too! One of the best quotes from the whole series is Fred and George saying to the naughty poltergeist 'Give her hell from us Peeves' and him zooming off with a salute at them both. He was sorely missed in the movies!
And, last but not least, we're dying to go to Nearly Headless Nick's DeathDay Party! See what we did there… dying…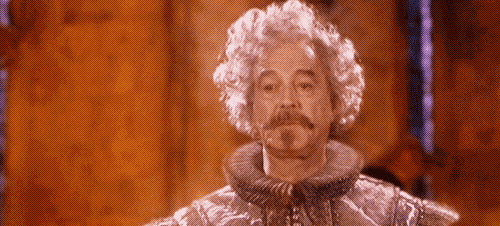 We've put together a quiz so you can find out which Hogwarts ghost you would be! Check it out here and find out which wizarding ghost you are:
 So, what did you get? Was it what you expected? Let us know in the comments below!
Never miss another bookish event with our dedicated
Book Events page
. Sign up for alerts for when your faves go on tour!