If we had to guess, chances are you're a fangirl. Whether that means you stan a single character from a book or 25 different music artists, you know the struggle that is the fangirl life.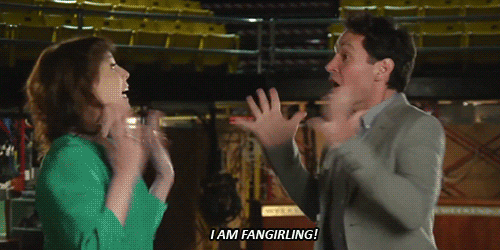 Seriously, we can't help but freak out when our fave does something adorable (or crazy); it's in our blood. Not to mention, we know practically everything there is to know. How else would we go off on a rant when someone tweets a completely false statement about our fave?
We're not quite sure when it started for us, but being major fangirls (and fanboys) has opened up a whole new world for us from the depths of Tumblr to meeting new BFFs on Twitter. Basically, being a major fangirl is like, the greatest thing ever.
---
Warning! These 5 things are going to be fangirls everywhere's WORST nightmare
Stop what you're doing! Fangirls everywhere, we're about to make your life 138% better
---
Are you the ultimate shipper? Maybe you're an undercover fangirl. Find out just what kind of you are with this quiz! Be sure to share your results in the comments down below and tell us which fandoms you're a part of.