Even though we crave pizza 24/7, we try to eat healthy as much as we possibly can. Not only can healthy eating help you get physically fit (even though size doesn't matter), it can help your body feel better.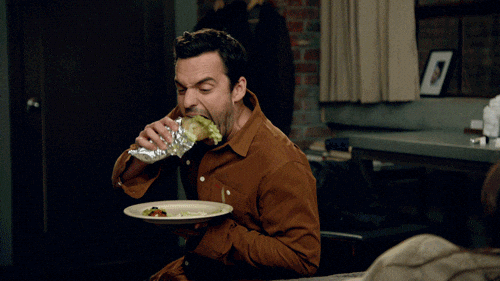 Seriously, though, do you really expect us to pass up a huge bowl of mac and cheese for a small bowl of leafy greens? Just kidding. We try to integrate healthy eating into our lifestyle as often as possible, with the help of our favourite YouTubers like Tanya Burr.
---
Tanya Burr just completely changed the way we feel about healthy eating and it's a revelation
Eating this one food will make your productivity sky-rocket
---
However, it's not always all that easy to spot healthy foods in your kitchen or at the supermarket. In fact, you really need to examine the labels on the food your eating to see if it really has any help benefits. For example, a snack may be low in calories but also be super high in fat.
Take this quiz to find out just how much you really know about healthy eating with this quiz (FYI it will surprise you)! Be sure to share your results with us in the comments down below and share your favourite healthy meal with us.