Although the last movie in the 'Harry Potter' series came out six years ago in 2011, we've definitely watched them all over and over again since then. Not to mention that we've been #blessed with 'Fantastic Beasts and Where to Find Them' that has kind of filled the 'Harry Potter' shaped hole in our hearts (and our computer screens).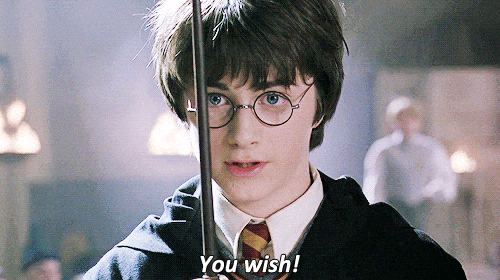 Also, when it comes to the 'Harry Potter' movies, we cannot even imagine picking a favourite. We love seeing the Harry, Hermione, and Ron on the train to Hogwarts in 'Philosopher's Stone', but Harry's fight against Voldemort is pretty epic in 'Deathly Hallows- Part 2'.
---
QUIZ: Can you guess the Harry Potter character from what they look like NOW?
Harry Potter's biggest fan Colin Creevey is all grown up and you won't BELIEVE what he looks like now
---
Take this quiz to see if you can match the screen cap to the correct 'Harry Potter' movie! Be sure to share your results with us in the comments below, and let us know which 'HP' movie is your fave.