Everyone loves dogs: fact. We're pretty sure dogs are the windows to your soul, tbh.
We all wish we could have our very own pooch as cute as Zalfie's pet pupper Nala and if pug's aren't your thing then we all know Perrie Edwards has the Cute Dog Award covered too.
https://www.instagram.com/p/BPo_oPEBv7Y/?taken-by=zoella
Isn't she just the cutest? We NEED her in our lives.
Unfortunately we'd hate to steal a happy puppy from a loving home, so how about we settle for second best and build our own? Better yet, we're pretty sure your taste in dogs has the magical ability to reveal which Netflix Original Series you totally belong in.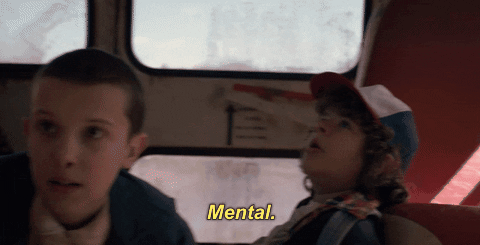 Don't believe us? We'll prove it:
---
VOTE: Which celebrity dog is the real MVP?
Perrie Edwards just went Dogstagram official and the fandom is in meltdown
QUIZ: Which Netflix Original Series should you binge next based on your taste in gross British food?

---
Want a chihuahua with a curly tail? You might as well buy your one-way ticket to the Upside Down right now then. Is a golden retriever more your taste? 'Orange is the New Black' is calling.
Build your own dog here now and we'll find out where you belong:
Were we right? Let us know which show you're being sucked into in the comments below and what doggish tricks led you there.