Bonfire Night is fast approaching, and that can only mean one thing — dating season is UPON US.
But because November 5th is such a blissfully romantic date, you're going to need someone equally spectacular to spend it with. And who better than one of your FAVE YouTubers?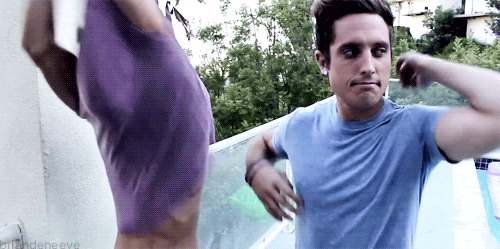 To find out whether you'll be spending this Fireworks Night snuggled up to Joe Sugg, PJ Liguori or Caspar Lee this year, we've constructed quiz which will match you based on something *massively* scientific — your favourite Bonfire Night nibble. 
Let's do this!
Who did you get? Don't forget to leave a comment below and let us know who you'll be sharing a sparkler with this year. We're sure they're a (fire)cracker.
QUIZ: WHICH BOYBAND MEMBER IS YOUR SOULMATE BASED ON YOUR FAVOURITE FIRST DATE DRESS?
BETHANY MOTA MISSED OUT SOME CRUCIAL INFORMATION IN HER LAST VIDEO — WE SOLVED THE MYSTERY