With 'Sunkissed' being such a hilarious read, we figured the writer must be pretty funny too. Safe to say, after asking Jenny McLachlan a bunch of silly questions for our Q&A and hearing her answers, safe to say we were right.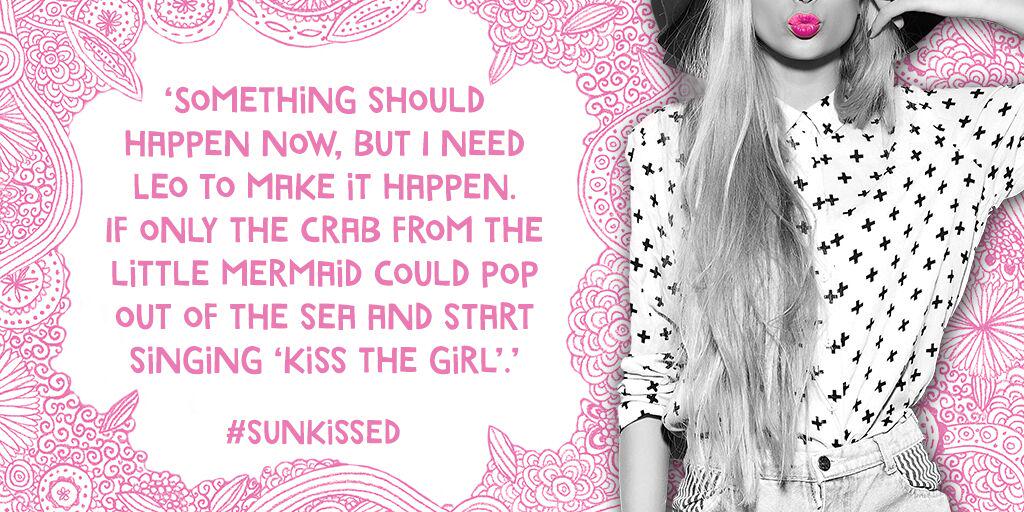 From mad dancing to embarrassing kisses, Jenny McLachlan tells us all.
We loved 'Sunkissed' – especially the Swedish setting. What's your favourite, funny phrase in Swedish?
Bajskorv means poo sausage. That's pretty funny if you have an immature sense of humour. Like me.
If you only had one bar of reception after swimming out to a rock with your phone Sellotaped to your head (just like Kat), who would you send your one and only text to?
I know I should say my husband or mum, but I'd probably take a selfie and send it to my sister. She appreciates me looking dorky.
Favourite track for mad dancing at a "seecksee deescow"?

If we're talking mad dancing I'd have to say Reel 2 Real 'I Like to Move It'. I make Betty do some crazy dancing to this in Love Bomb.
Would you ever be caught dead in a "I Pooped Today!" t shirt like Kat's friend, Nanna?

Yes! (See my answer to no.1) They do exist so maybe I'll get one…
Kat has had a total of 3 sort-of kisses before meeting Ypperlig Leo. Did these awkward (albeit, very funny) stories come from personal experience of dealing with hopeless boys?

Yes, my first experiences of boys and kissing were all humongously awkward, although I was the hopeless one. Who'd have thought those painful moments would help me become a writer!
On a scale of 1 to 10, how likely are you to become a crazy, naturalist aunt, living in a boat in Stockholm?

Pretty high, maybe 9? I'm way too fond of wandering around in the nuddy, I love boats and Stockholm is one of my favourite cities in the world. Becoming Frida is actually something I aspire to!
Out of all your Ladybird girls, who are you most like?
I'm probably most like Betty – I really do love Adventure Time, DMs, Lego and windsurfers – but when I was a teenager I was 100% Bea (minus the big boobs).
We felt like this was a love letter to the Swedish island. How fun was 'Sunkissed' to write?
Amazing fun. I felt like I was there: diving into the sea, swimming in phosphorescence and watching the sun set. I felt a bit down when I finished writing Sunkissed, like I'd just come back from the best holiday ever to rainy old England!
Continue the 'Sunkissed' chat on Twitter with the hashtag #sunkissedreadalong.
More bookish articles?